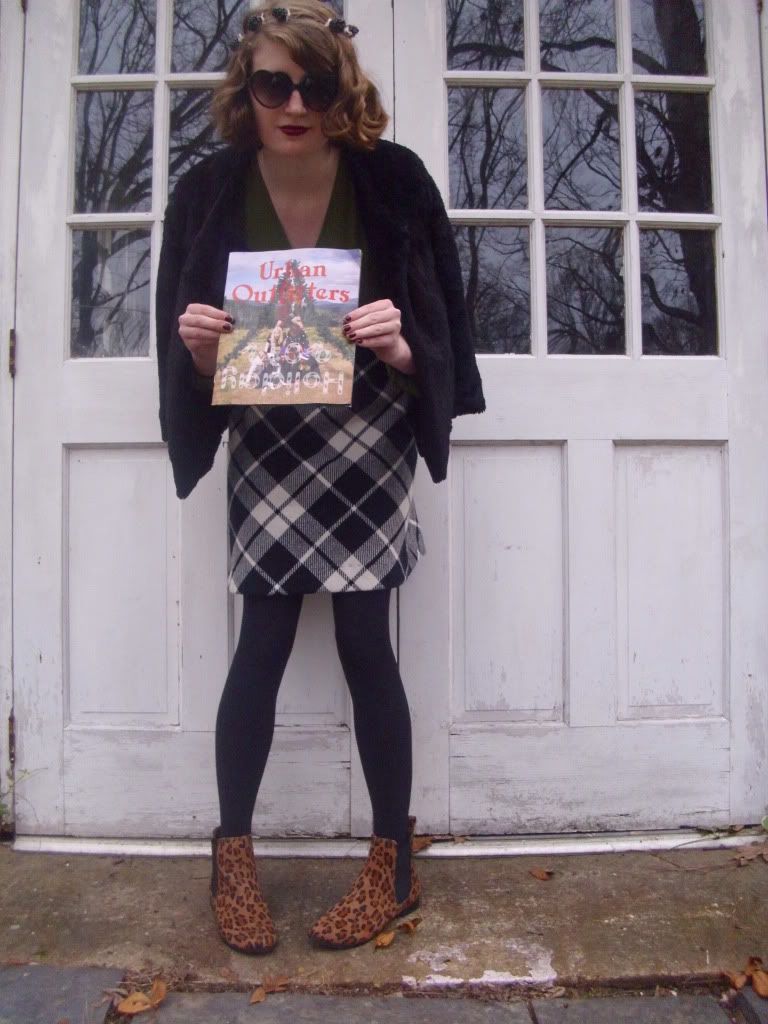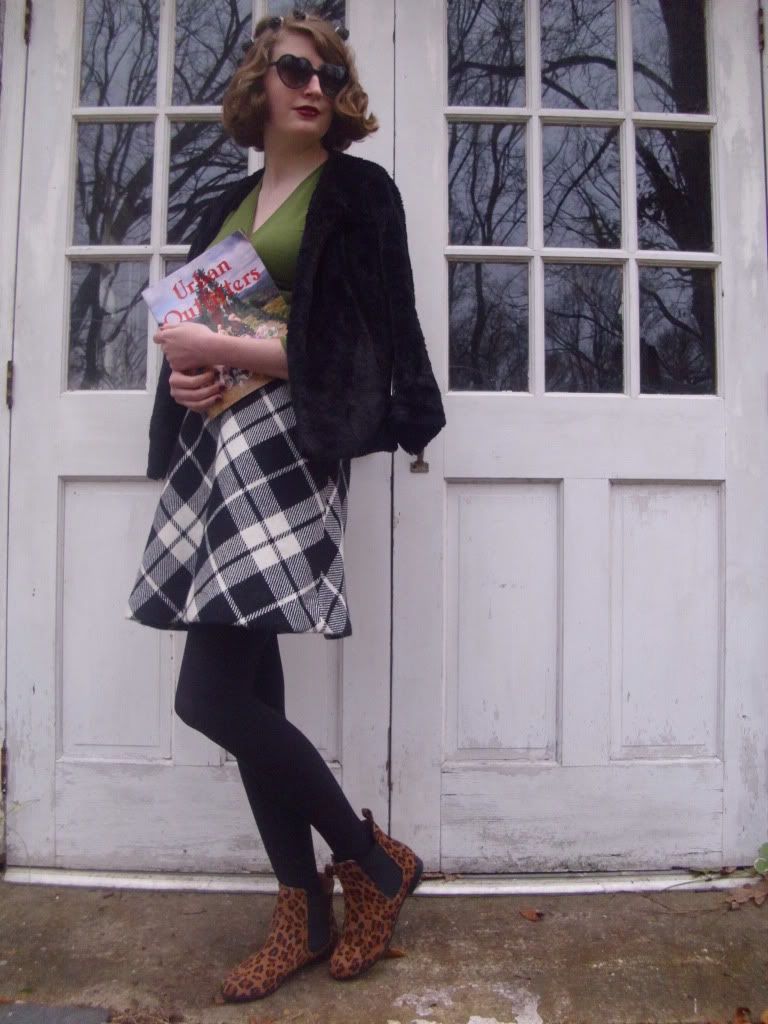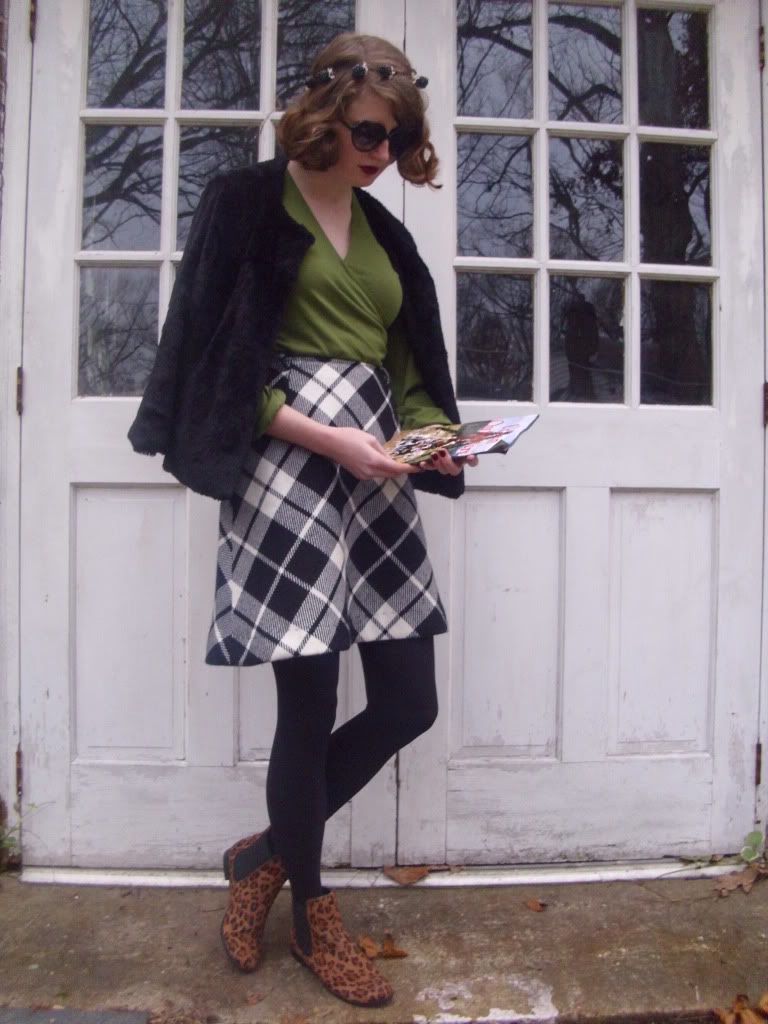 Hello! Today I wore a vintage-inspired look. This skirt is one of the best vintage pieces in my wardrobe. It was passed down to me by my grandmother (great grandmother even, maybe?). In addition to keeping me super warm, it is a very stylish, versatile skirt. There are so many different colors and prints that look good with it. A pop of green from my shirt complemented the skirt today. I layered on a faux fur jacket that practically screams vintage although I purchased it on the sales rack at Forever 21 last fall. It was a steal at $10! I added a bit of whimsy to my look with these heart sunglasses and this DIY blackberry headband. Opaque tights from Urban Outfitters (almost) kept my legs from freezing. Berry lipstick and leopard print Chelsea-style booties also accompanied my ensemble.
Yes, you are seeing my shoes and reading the sentence above correctly.
Leopard print Chelsea-style booties
are now in my possession! I don't know if you remember my
holiday wishlist
from last week (If not you can check it out
HERE)
but these
precious little booties
were on the list. I mean they are
boots and leopard print-
could they be more perfect
for me? Anyway, my grandparents were in town last week and gave them to me as an
early Christmas present
. I just
love them
so much! They have already been worn a couple of times and I predict a
long winter of wear
from them.
As you can see in the photos and as I mentioned earlier, I wore my blackberry headband today. It was amusing that I chose to wear it today because in my AP English class, we did a timed writing on poetry analysis. And what was the poem that we analyzed? "Picking Blackberries" by Seamus Heanley. It literally represented how the speaker enjoyed to pick blackberries in the summer and was disappointed when the blackberries would rot at the end of the summer. There were a million different themes that we could have grasped from the poem but I chose to write about how the writer was conveying how all good things must come to an end. I just thought that it was amusing because as we wrote about the poem, a replica of the subject of the poem sat on my head.
Hope that you guys are having a good week!
Blackberry headband: DIY
Faux fur jacket: Forever 21
Skirt: Vintage
Tights: Urban Outfitters
Lipstick: Wet 'N Wild