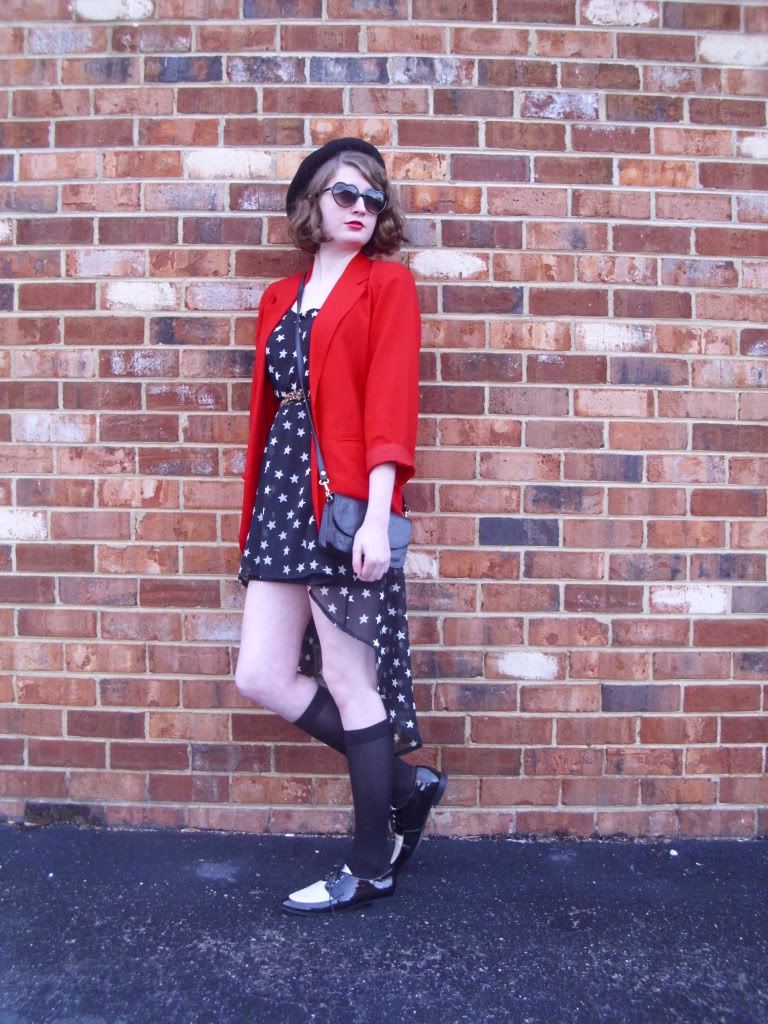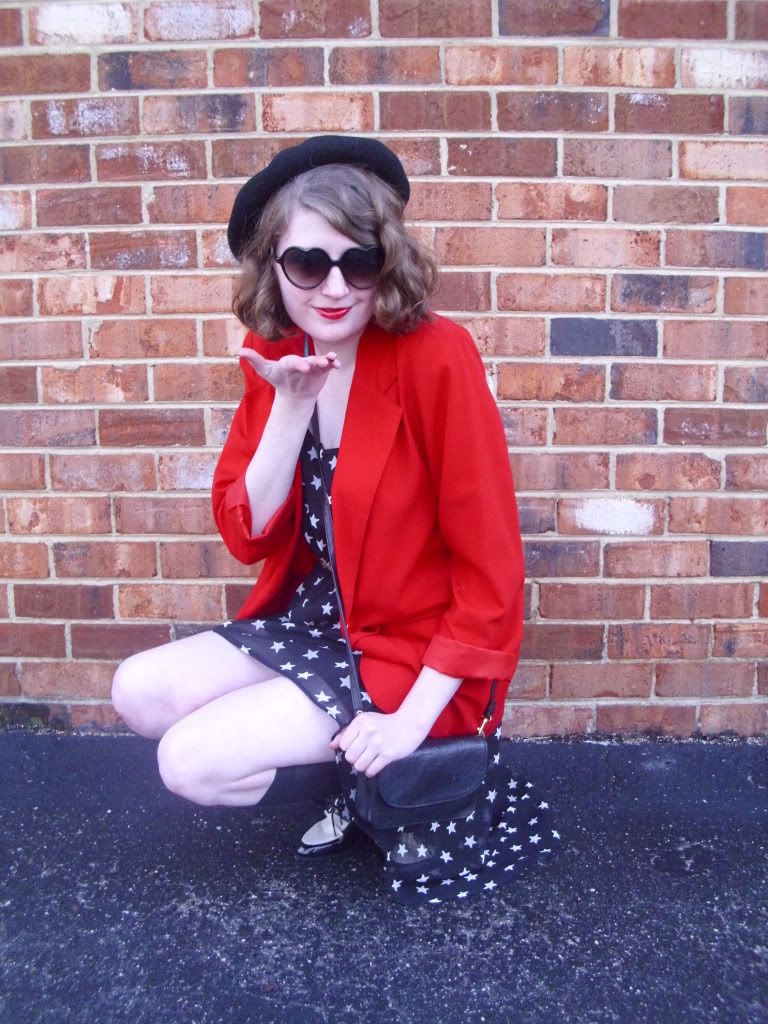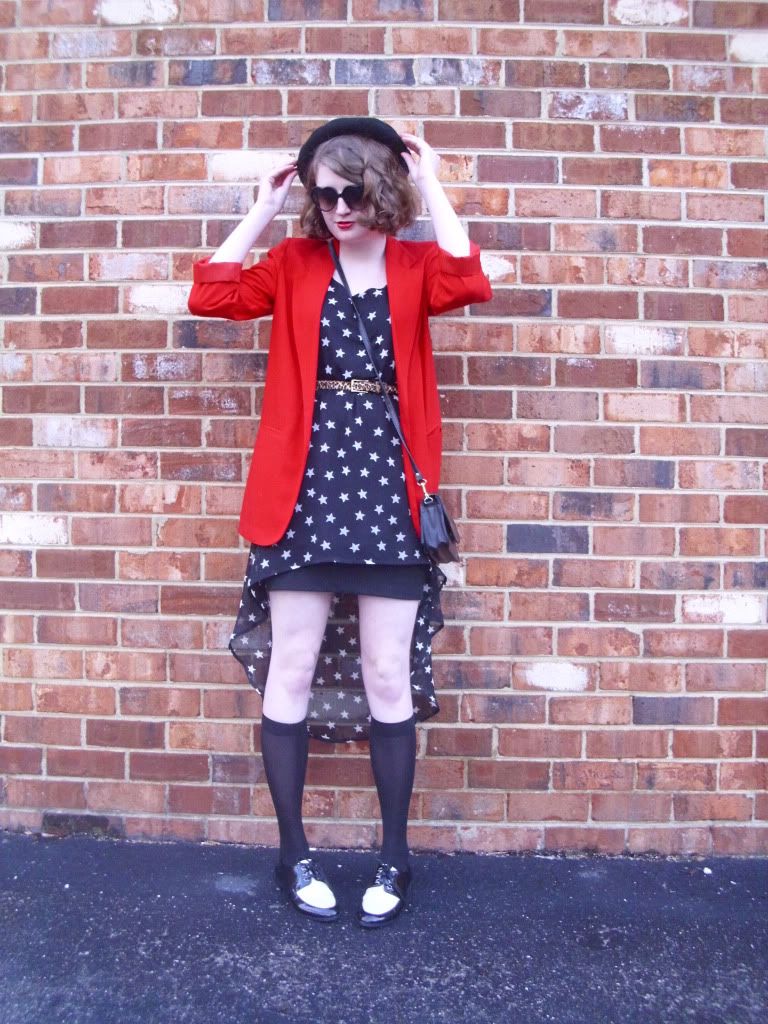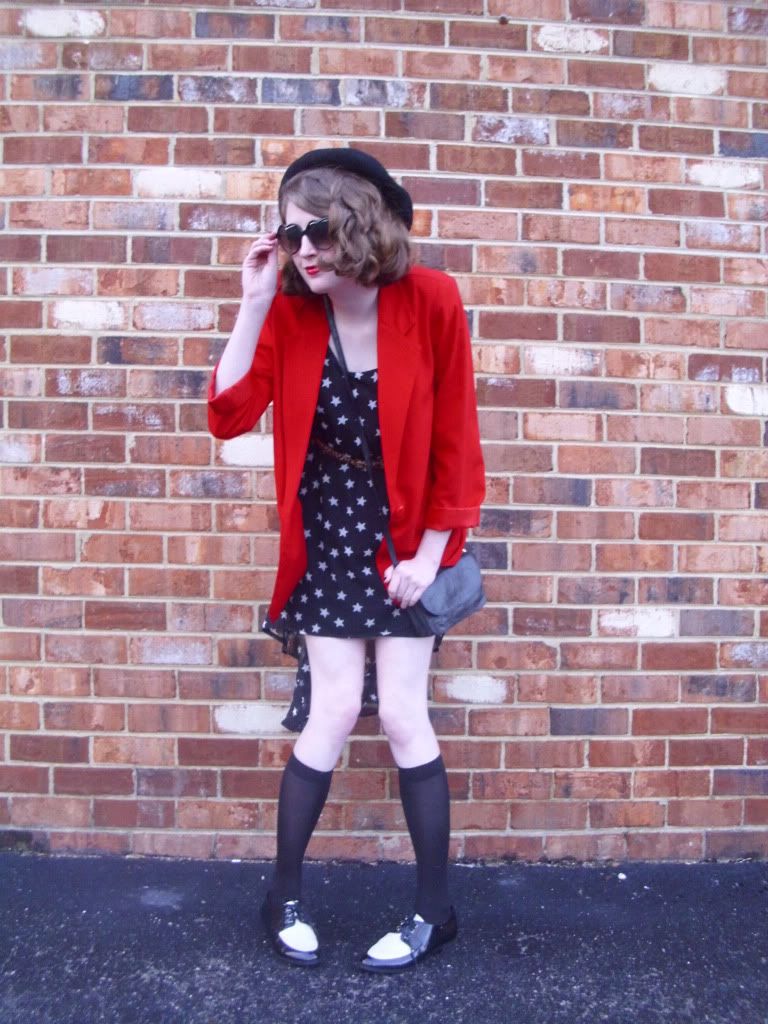 Hello! Oh, how I wish I was French. The cuisine, the fashion, the language... all trés perfect. Hopefully, I will be able to enroll in a class next year where I can learn to speak French. Sadly, my language skills are very poor. The only French words I know are "bonjour" and " trés (chic)". For four years, I took lessons in Spanish but hardly remember a thing that I was taught. Looking back on it, I wish that I had taken French. After all, I dream of traveling to and perhaps residing in France when I'm older. But enough of my ramblings.
The reason that I brought up France in the first place is because of my vintage beret. To me, berets represent France and France's rich culture. So of course, I was very excited to see this beret wrapped up under my Christmas tree.
I styled the beret with a star print dress and bold, red blazer. To add my personality to the look, I snatched a leopard print belt from my wardrobe. My saddle shoes were also a Christmas gift. They are so retro-modern chic! I paired them with a pair of black trouser socks. Tights probably would have kept me warmer but I have been slacking off on washing my tights (I hand-wash my tights and it can be very tedious). I accessorized with adorable heart sunglasses and a cross-body bag. Red lipstick added an extra punch of style to my look.
Red blazer: Vintage
Star print dress: ShopCalico
Leopard print belt: Vintage Banana Republic
Trouser socks: Anne Klein
Saddle shoes: Dolce Vita
Cross body bag: Vintage
Lipstick: Wet 'N Wild
Black beret: Vintage