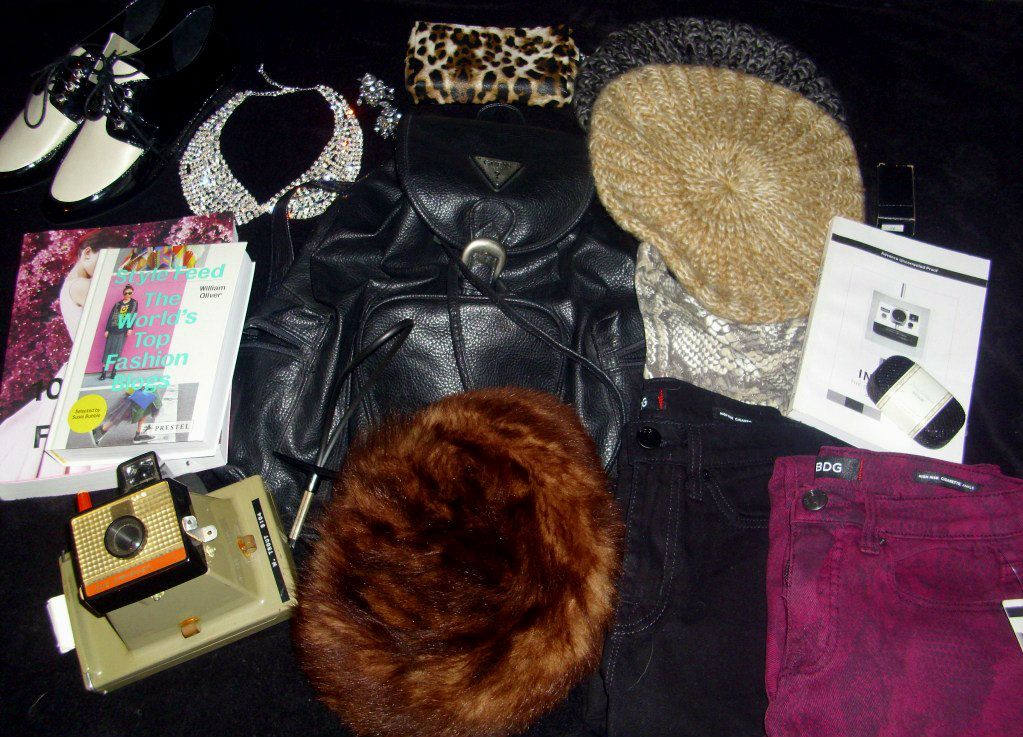 Hello! I just thought that I would show you some of my favorite gifts that I received for Christmas this year. I can't wait to start wearing/using them all!
1. Dolce Vita saddle shoes. Love the retro vibe about them!
2. 100 Years of Fashion and The World's Top Fashion Blogs. Looks like I will be spending a lot of time cuddling up with a good book this winter break!
3. Vintage camera. Now if only I could figure out how to use it....
4. Rhinestone collar. Heck yes!
5. Rhinestone earrings. They match my rhinestone collar :)
6. Leather GUESS backpack. Looks like my UO faux leather backpack will have to move over and make room for this vintage backpack.
7. Faux mink fur hat. So many different ways to style this gem
8. Assorted knit berets. Oh la la!
9. Hair chalk in pink, purple, blue and green. Need to test this out ASAP.
10. Snakeskin print bandeau. All I can say is "yes." Just "yes."
11. Book on polaroids. I find polaroids immensely intriguing!
12. Black glittery contact case. So much prettier than my current contact case.
13. UO jeans. Both high-rise BDG, one if maroon and one in black. Love these!
What were some of your favorite gifts this year?