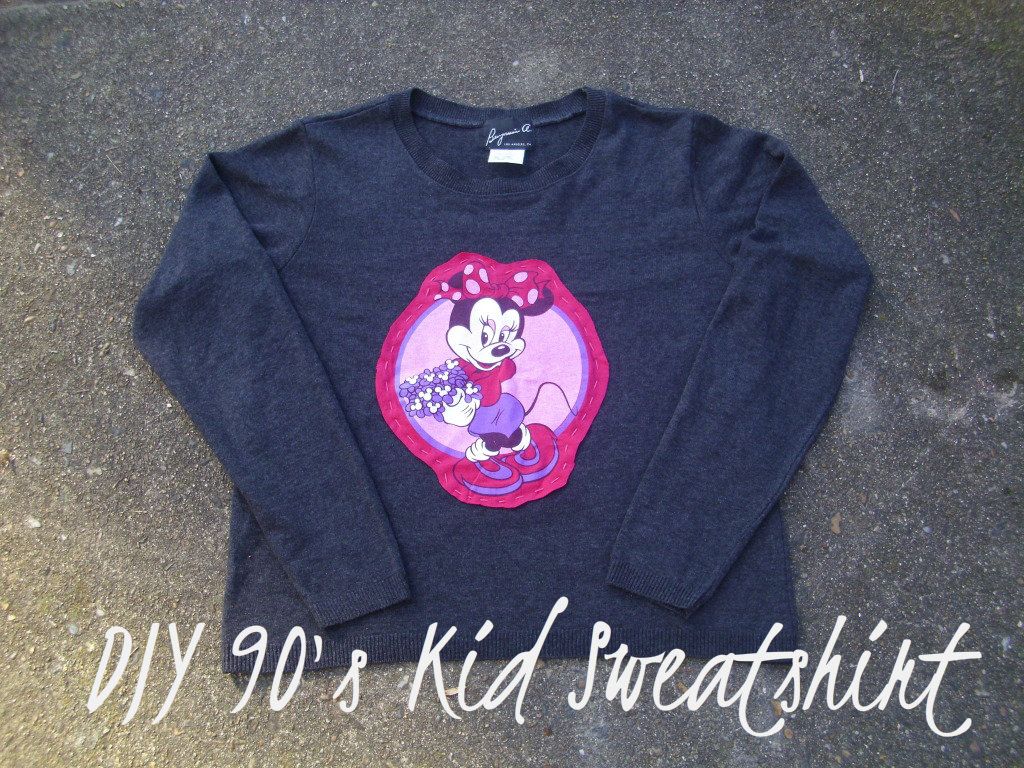 Hello! Today, I have a fun DIY for you- a
DIY 90's kid sweatshirt.
Oh the
nostalgia
for the 90's!
Disney characters, troll dolls, beanie babies, pogs, Lisa Frank and Guess Who
all dominated my childhood. Tumblr users label kids born in the nineties as the
last generation who truly had a childhood.
Now, kids play on their iPhones and rarely play board games. Anyway, this DIY will bring you back to the 90's; enjoy!
Level of difficulty:
Easy to medium difficulty. You must be able to hand sew.
Supplies
: Basic sweatshirt or sweater, old Disney character tee shirts (preferably from the '90s), thread (or embroidery floss), needle, pins and scissors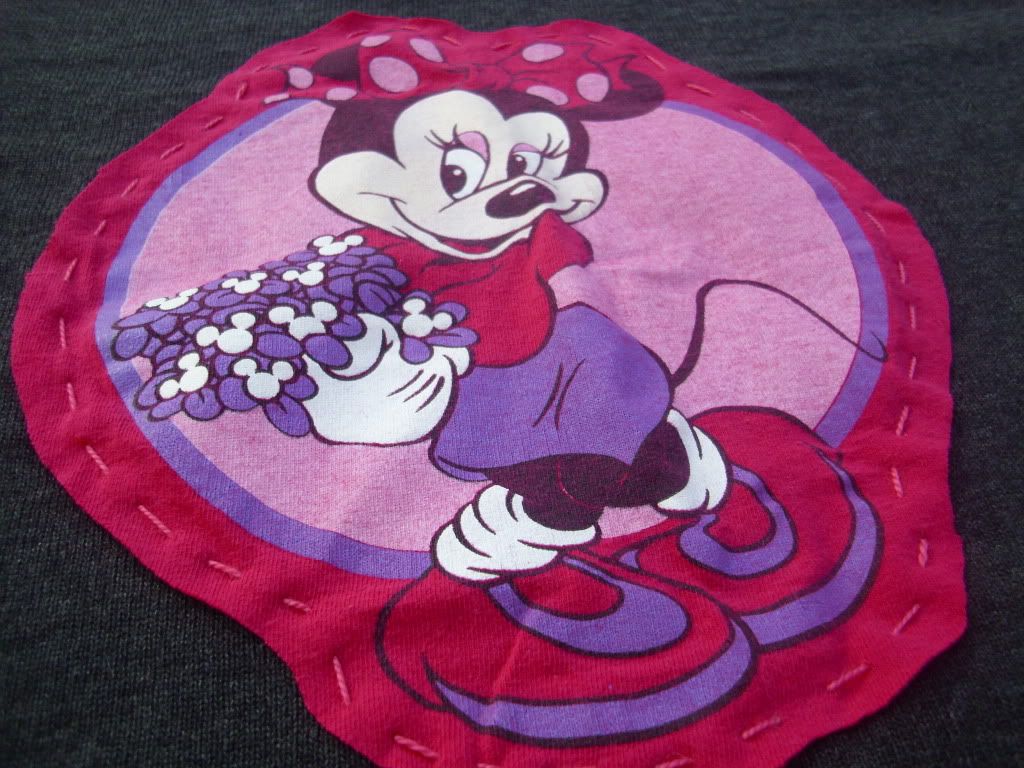 Cost:
Less than $5. Thrift a sweater for a dollar or two (mine only cost $1- score!) to use for this DIY and use an old tee shirt (mine had an image of Minnie Mouse on it) from when you were a kid. Most likely you have scissors, pins, thread and a needle lying around somewhere so that shouldn't cost you any money.
Time
: This DIY will take you somewhere between 15 minutes and 30 minutes depending on your DIY skills.
Steps:
1. Gather materials.
2. Cut out character or motif from old tee shirt. Leave a border along the piece.
3. Pin that piece down to the sweater/ sweatshirt.
4. Thread your needle.
5. Sew the piece down. I hand sewed mine with embroidery floss because I liked the homemade vibe but you can hand sew yours with normal thread or use a sewing machine for an even more finished appearance.
6. Voila! You now have yourself a 90's kid sweatshirt