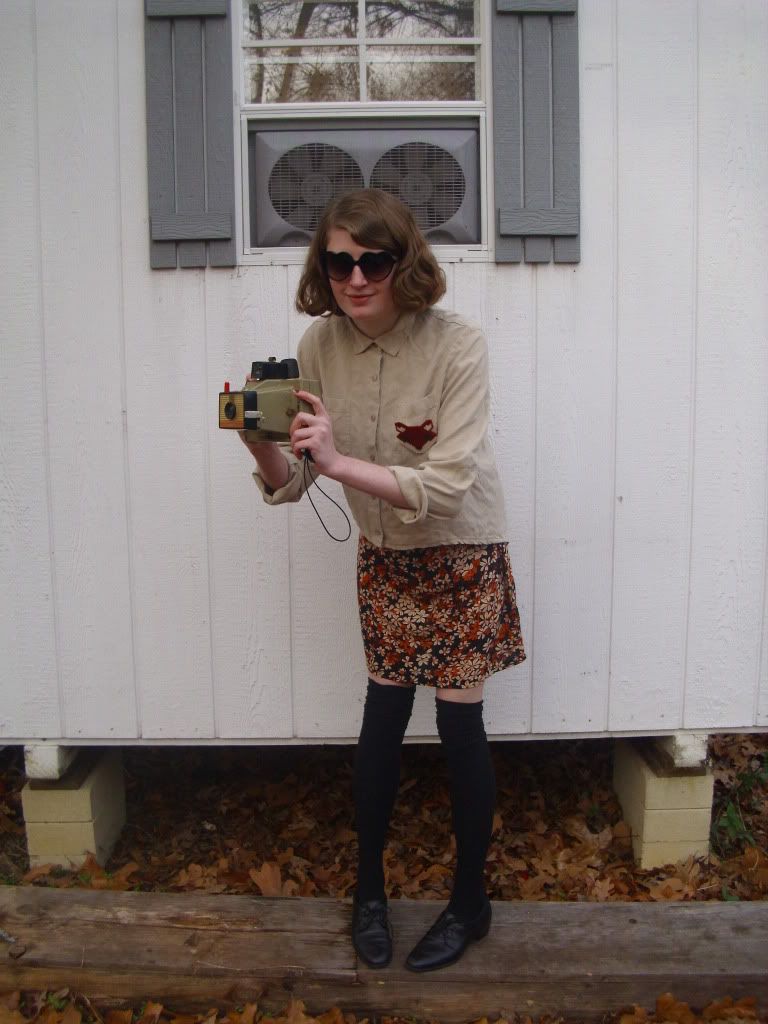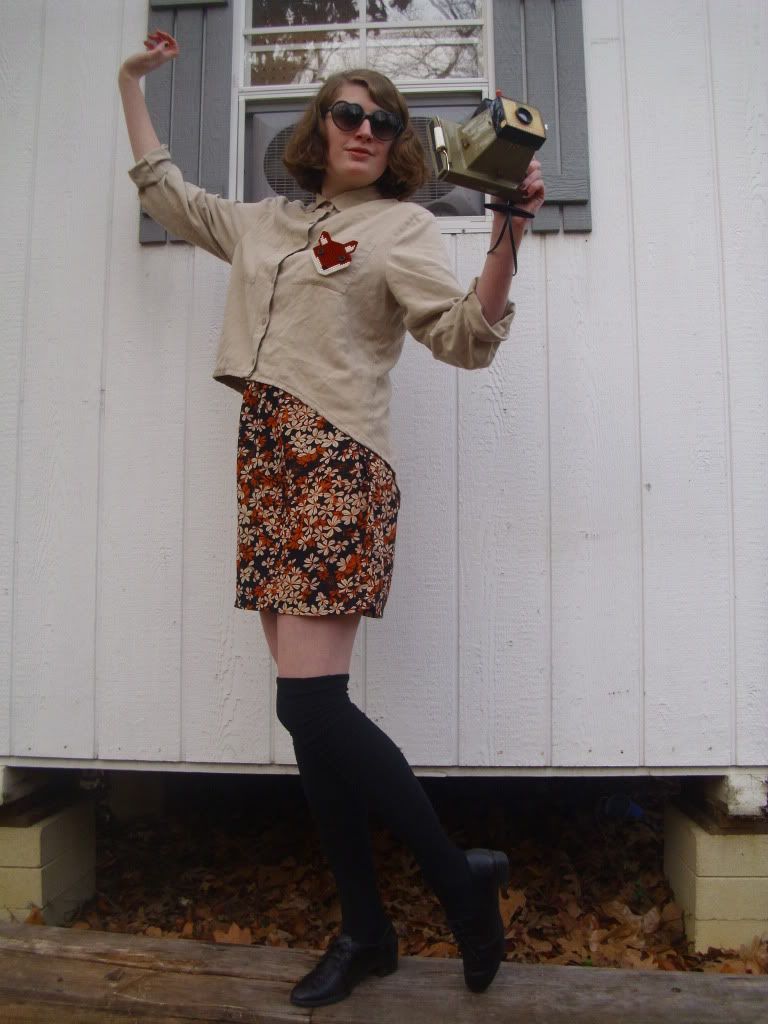 Hello! Merry Christmas- I hope that you are enjoying it along with all of your gifts :) I got everything on my list and then some. Perhaps I will take a few photos of some of my favorite gifts and share them with you. This vintage camera was actually one of my presents from my parents. It has such a vintage, utilitarian vibe that I love about it. However, I have no idea if it has any film in it, if it works, how to develop the film or even how to work it. Anyone have any tips for me?
I
posed with the camera
because it matched my outfit almost perfectly. I grabbed the
first dress
that
caught my eye
in my closet this morning and it just happened to be this
autumn floral dress
. To make it
more appropriate for December
, I snatched a pair of
sweater socks
from my dresser and a
tan-colored high-low hem blouse.
Gotta love
DIY
s! Of course, I slipped into my
classic black oxfords
and threw on a pair of my
Giant Vintage Sunglasses
(BTW, Giant Vintage is having a
$7 sunglasses sale
- you must check it out!) A
quirky little fox pin
accessorized my look. A big thanks goes out to Amanda from
Abstract Amanda
for this little beaut of a brooch. I have been reaching for it constantly lately.
Oh and for the link-up, my
favorite
was "
DIY gifts
" and Vicki's favorite was "
Christmas Gift Ideas
". Thanks to all that linked up- all the posts were delightful!
Dress: Shop Wasteland
High-low blouse: Vintage (DIY-ed the high-low hem)
Socks: DIY from a pair of American Eagle tights
Fox pin:
Abstract Amanda
Oxfords: Vintage
Heart sunglasses: c/o
Giant Vintage Sunglasses
Camera: Vintage