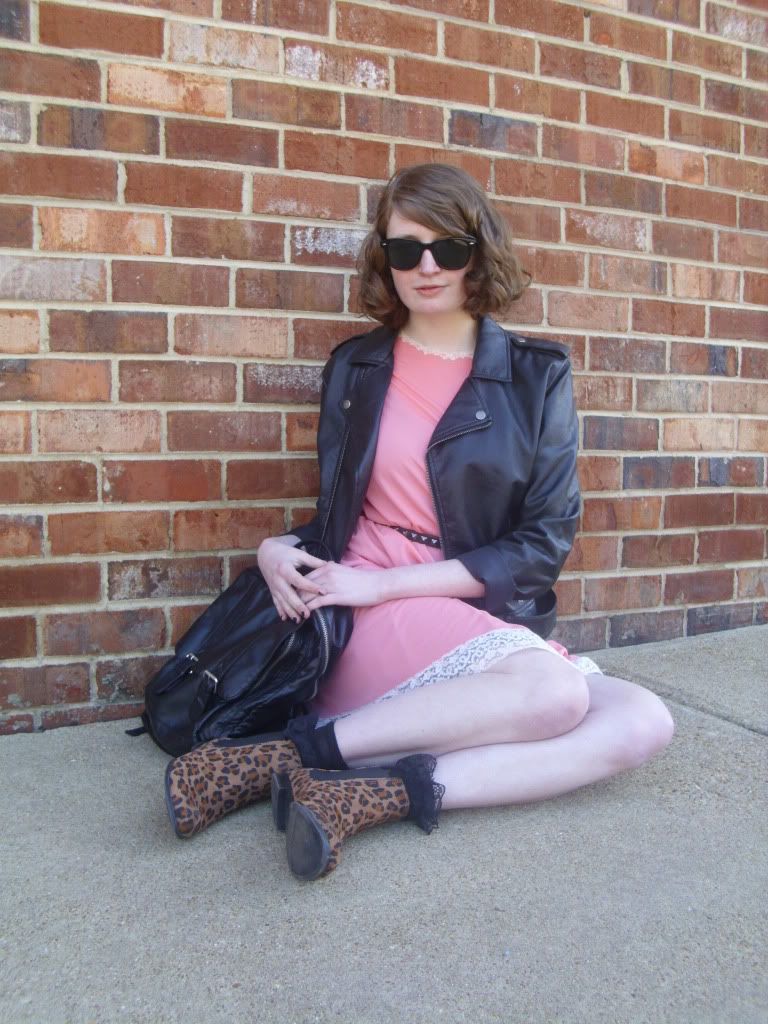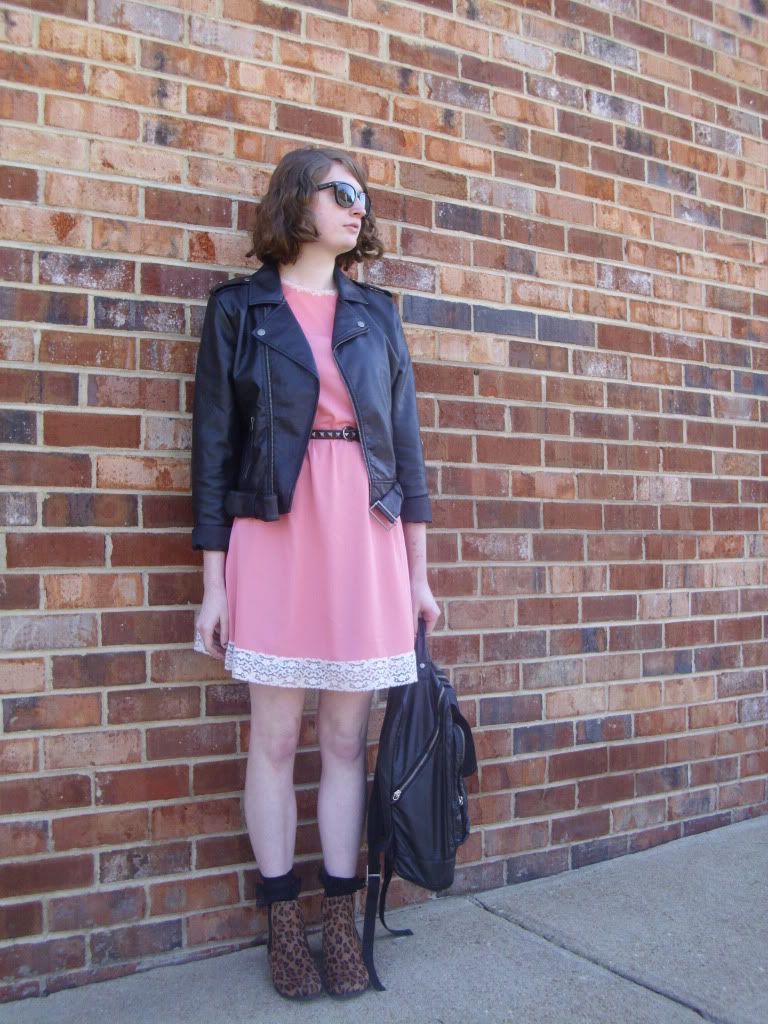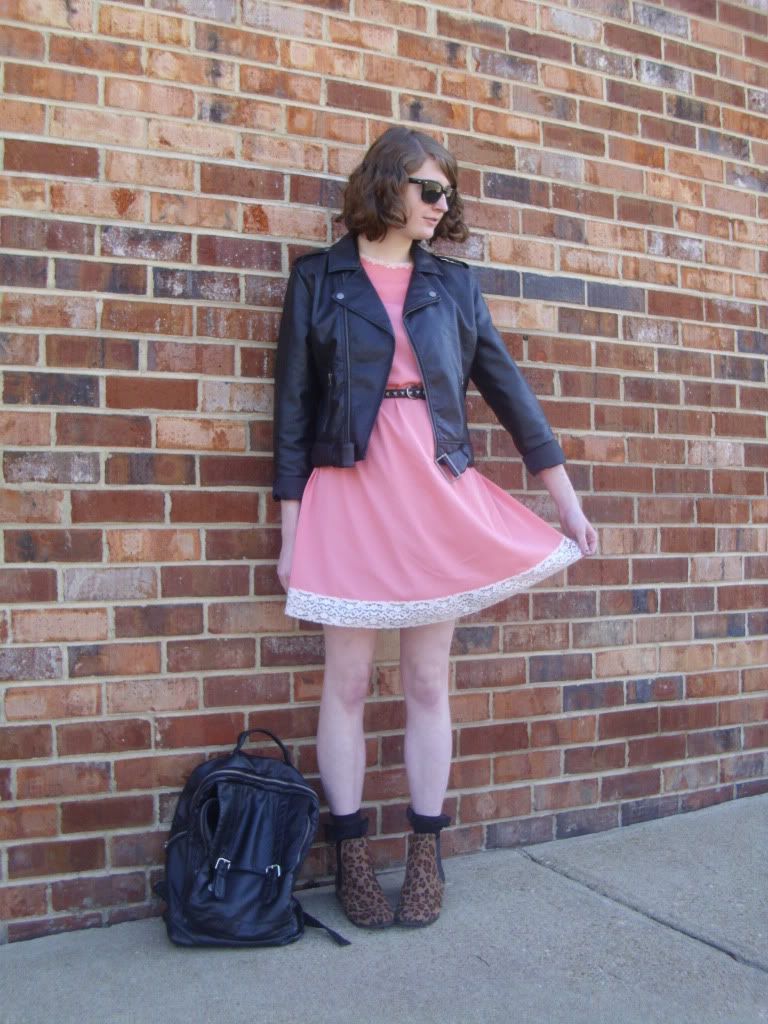 Hello! This is an outfit from the Monday before last. Exams really threw off my blogging schedule last week! I had just enough time to fit in a quick photo shoot during a study break but not enough time to write up a post so I bring this look to you today.
My look relied heavily on juxtaposition. Basically, juxtaposition is placing (or in this case, styling) two items (in this case, styles) next to each other in order to create interest through contrast. For this look, I combined sweet and edgy elements. I played up the sweet vibe with a vintage, fairytale-esque dress and cutesy lace socks. The sweetness/innocence of the look was contrasted with edgier elements such as my faux leather jacket, faux leather jacket and studded belt.
I finished the look up with
swoon-worthy leopard print boots
and
classic sunglasses
. I rarely leave my house without a pair of my
Giant Vintage sunglasses
!
Dress: Vintage
Faux leather jacket: Marshall's (
similar
)
Lace socks: JCP
Faux leather backpack: Urban Outfitters
Studded belt: Aeropostale