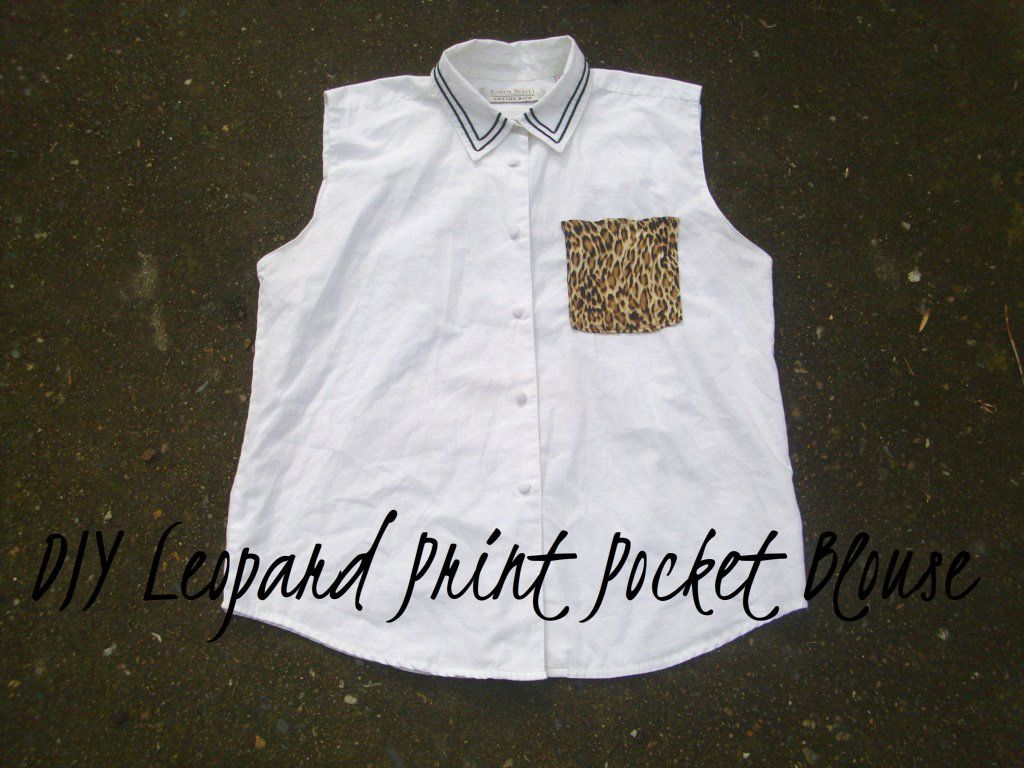 Hey! Today, I have a DIY that you guys can try out: a DIY leopard print pocket blouse. Since I am currently not in school (because of winter break), I have had a lot more time on my hands. Subsequently, I have had time to go through my wardrobe and pick out several items to update/ recreate. One item that I picked out was a boring, white button down. I decided to cut the sleeves off and add a dose of leopard print. The result can be seen in the photo above. Below, I have listed the information and steps for this DIY.
Level of difficulty: Easy to medium difficulty. You must be able to use a sewing machine.
Supplies: Blouse, leopard print fabric (or any other patterned fabric), sewing machine, pins and scissors.
Cost: Minimal cost. This DIY cost me nothing because I used supplies that I already had. I took an outdated long sleeve blouse from my closet and leopard print fabric from a skirt that didn't fit me. I already had a sewing machine, pins and scissors.
Time: This DIY should take between 15 minutes to 45 minutes depending on your sewing skills and if your blouse was already sleeveless or had sleeves that you wanted to cut off.
Steps:
1. Gather supplies.
2. (Optional) Cut off sleeves from blouse. Hem edges for a more finished appearance.
3. Cut out a small square of your patterned fabric.
4. Pin the fabric down to the blouse. Make sure it's even! Also when pinning, be sure to pin the rough edges under.
5. Turn on and thread your sewing machine.
6. Sew the pocket down. Be sure to not sew the top of the pocket!
7. Voila! You now have a cool blouse with a personalized touch.
What do you think? Will you be trying this out?