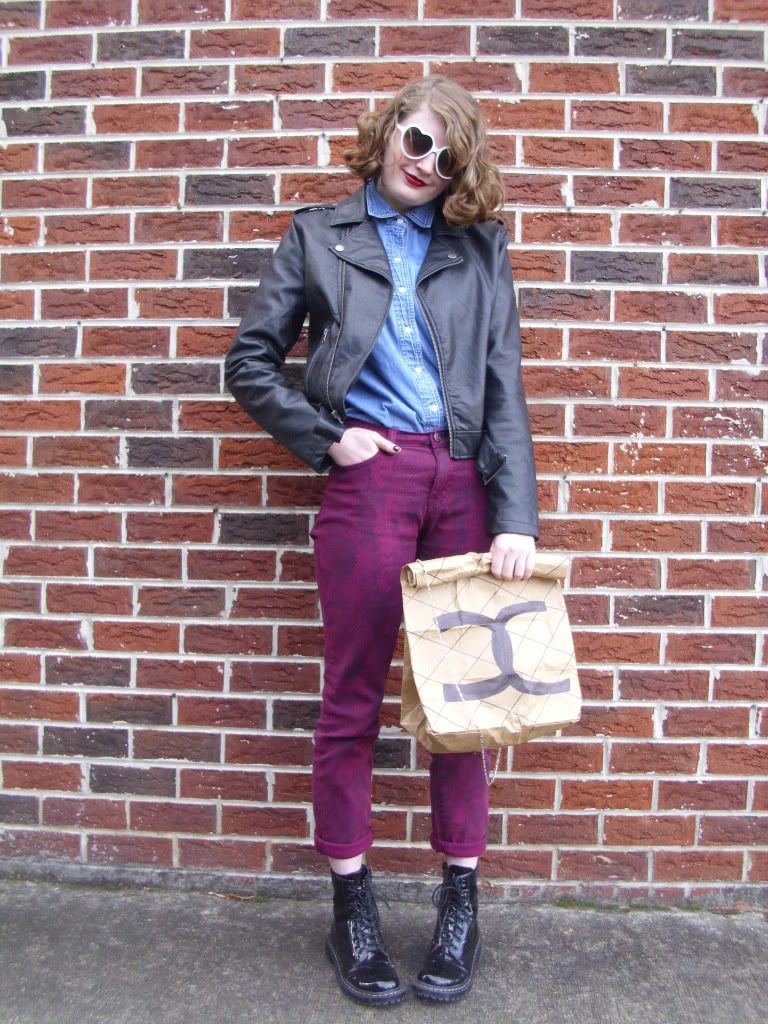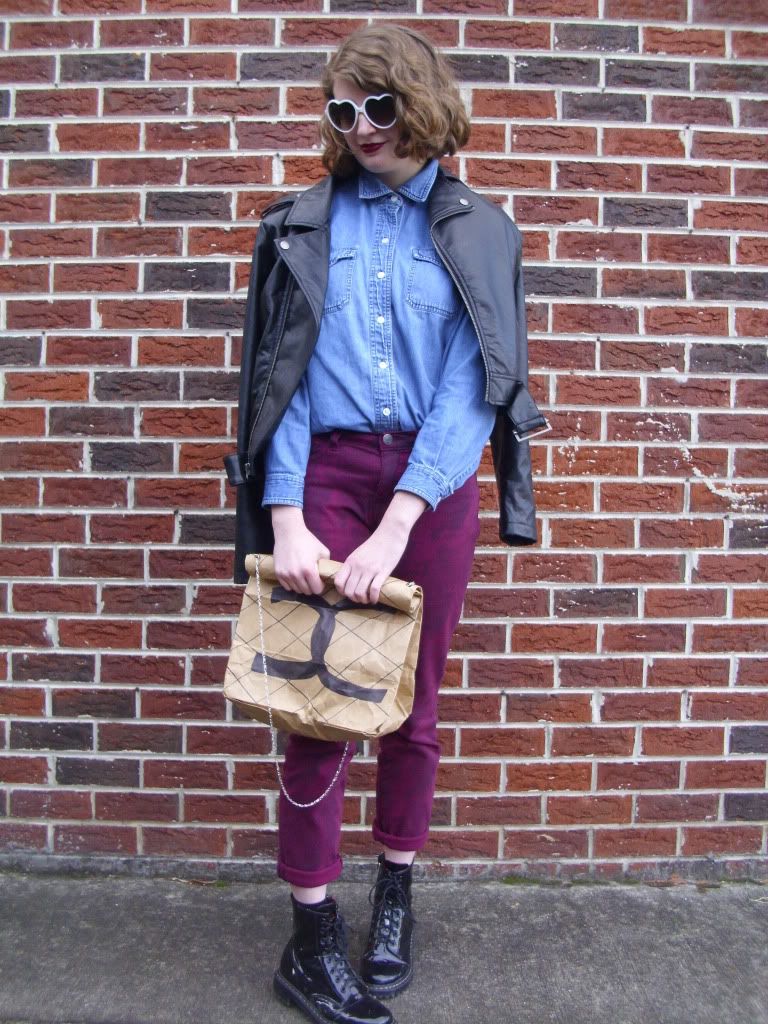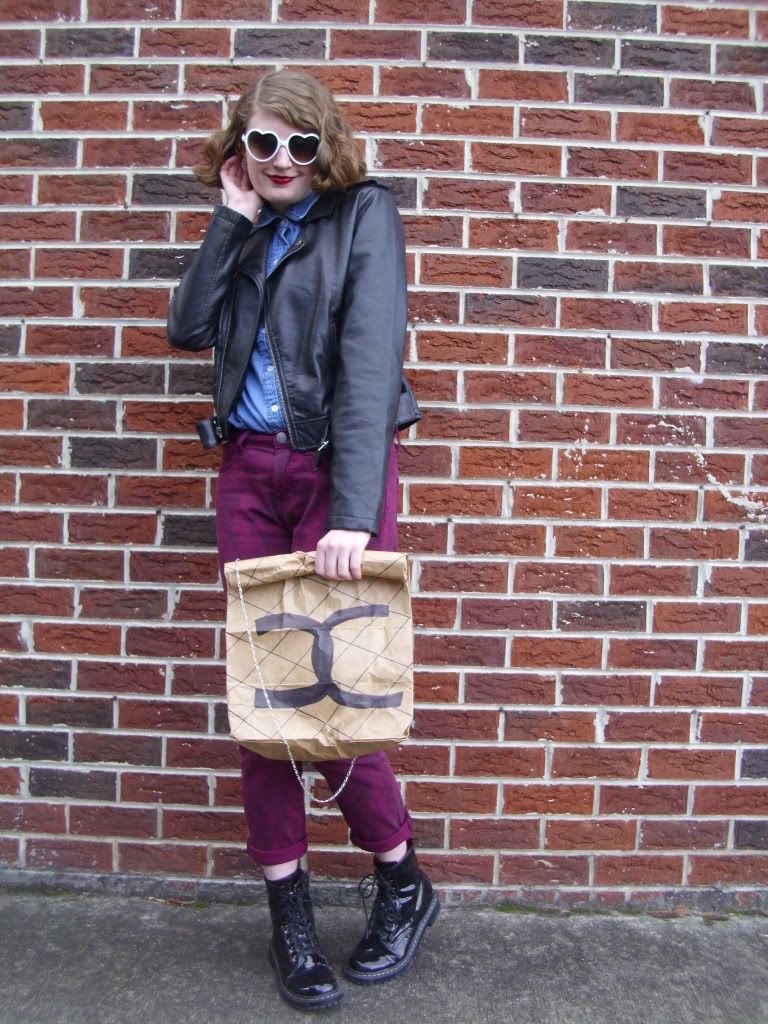 Hello! Today is my last day of freedom before heading back to school. Winter break has been a lot of fun and I have been able to get a lot done. My break was filled with
scholarship applications, shifts at Justice and lots and lots of blogging.
Over winter break, I even managed to
get featured on Glamour Magazine's website!
How crazy is that? You can read the full article
HERE.
Anyway, today I chose to don a
slightly edgy but quirky look
. I started my look off with this pair of
BDG denim
that I received for Christmas. BDG denim is definitely my favorite denim. One reason why I like them so much is because there is
no design on the back pocket.
Call me weird but I don't like designs on the back pockets of jeans; there is something about them that I just find unappealing. This pair of jeans has a
very eclectic, reptile skin print
on it. How
quirky
!
I paired the jeans with this
versatile, denim button down
. I threw on a
faux leather jacket
on top of the button down for extra warmth and an
extra oomph of edge
. Before I left my house, I grabbed this
faux Chanel DIY paper bag.
I just cannot get over how much I adore this bag. It's humorous and versatile at the same time- what's not to love?
Combat boots, berry colored lipstick, white heart sunglasses and vintage earrings
completed the look.
And you cannot tell from the photos but I painted my nails this morning with the coolest design. All of my fingernails are painted with
Revlon's "black lingerie" nail polish
but on the thumb of each hand, I painted a
white, interlocking "CC"
which represents Chanel (just like my bag).
Besides being featured on Glamour Magazine's website over winter break, I was spotlighted on Fashion Treatment (
HERE
). I also guest blogged about myself on Hanna Marie Lei. If you want to get to know me better, hop on over to the article
HERE
.
I hope that you all enjoyed you winter break and the start of 2013!
Faux leather jacket: Marshall's (
similar
)
Denim button down: Thrifted (
similar
)
Reptile skin print jeans: BDG (
similar
)
Combat boots:
Target
Faux Chanel paper bag:
DIY
White heart sunglasses: c/o
Giant Vintage Sunglasses
Earrings: Vintage
Lipstick: Wet 'N Wild