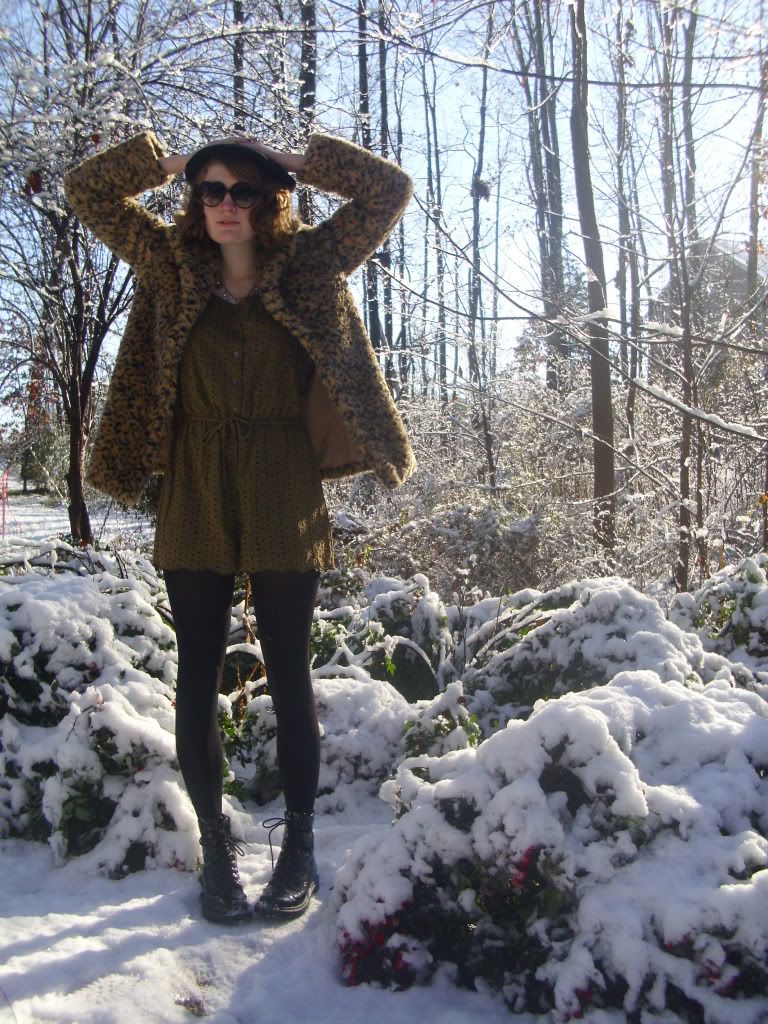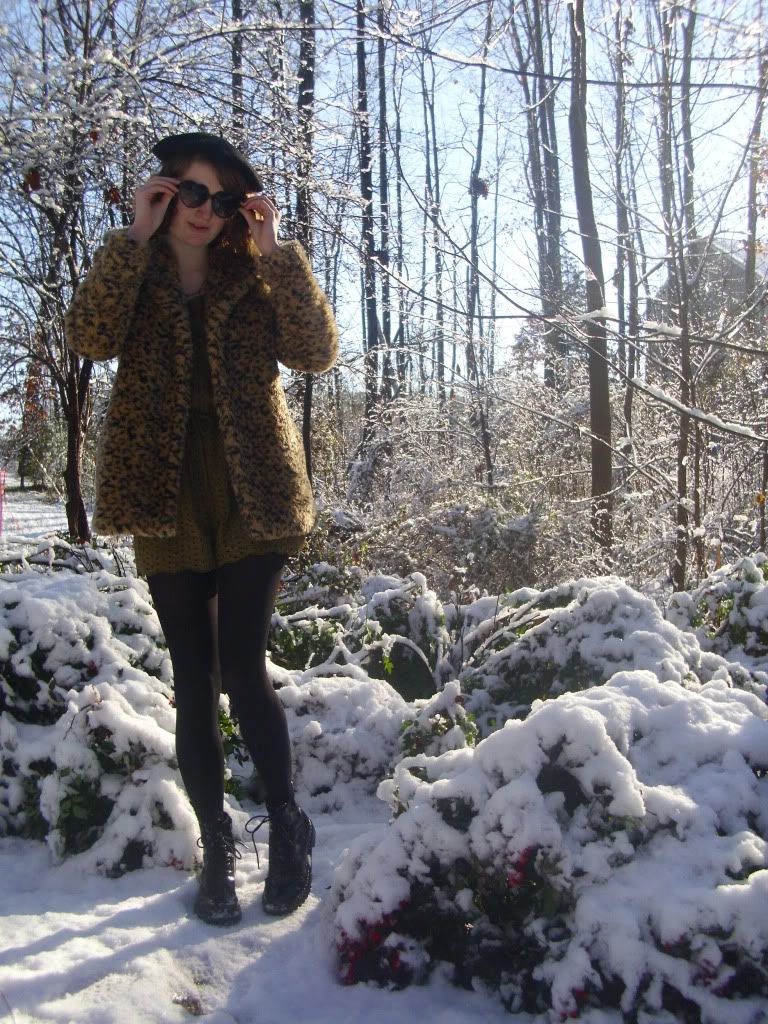 Hello! The rainfall here in Richmond finally stopped yesterday evening. Instead,
snow flakes
began to spiral down throughout the night due to the
winter storm "Iago"
. Luckily for me, Henrico County public schools
cancelled school today.
On this
lovely snow day
, I decided to don my
olive green romper
. I know wearing a romper in the midst of winter seems a little silly but is totally do-able when
layered correctly.
I layered a pair of
black opaque tights
under my romper and slipped into a
pair of combat boots
(a stylish alternative to UGGs) to keep my feet from freezing. I layered a
huge, leopard print faux fur coat
on top of my romper. This coat is a life-saver for keeping me
nice and cozy
. You know, not to mention that I pretty much adore anything leopard print....
To keep my head toasty, I grabbed this
vintage beret. Oh la la! So French.
Sometimes, I love to i
magine and ponder
about the others that have worn vintage/thrifted pieces that I now wear, like this hat. This
could have been someone's favorite hat
or
the hat that they wore to a glamorous banquet dinner.
The possibilities are endless.
I also accessorized with
black heart sunglasses
(a classic in my book!) and a
Kay Adams necklace
. I won this necklace in a giveaway a while back and it is such a
vintage-y, quirky piece
. It has five pendants on it; each being a piece of an
old watch.
Talk about cool! If you want one for yourself, you can find one
HERE.
Did you guys get any snow from the winter storm "Iago"?
Black tights: Urban Outfitters (
similar
)
Leopard print coat:
Flying Tomato
Combat boots:
Target
Beret: Vintage (
similar
)
Heart sunglasses: c/o
Giant Vintage
Necklace: Kay Adams/ Anthill Antiques
Olive romper: Forever 21