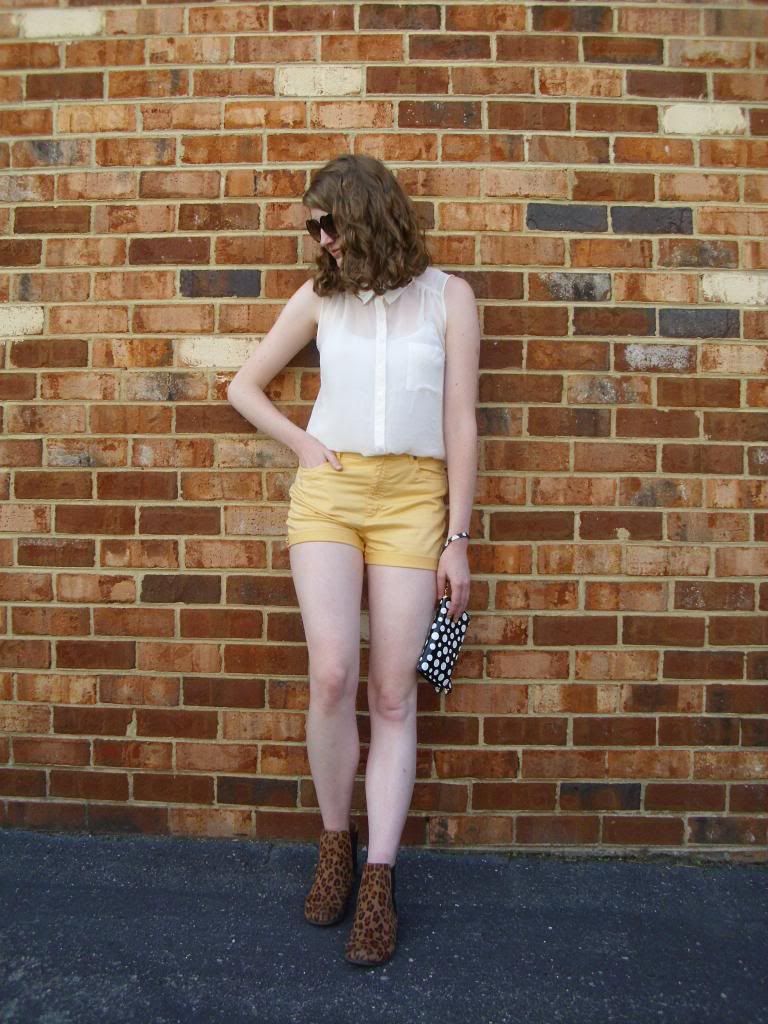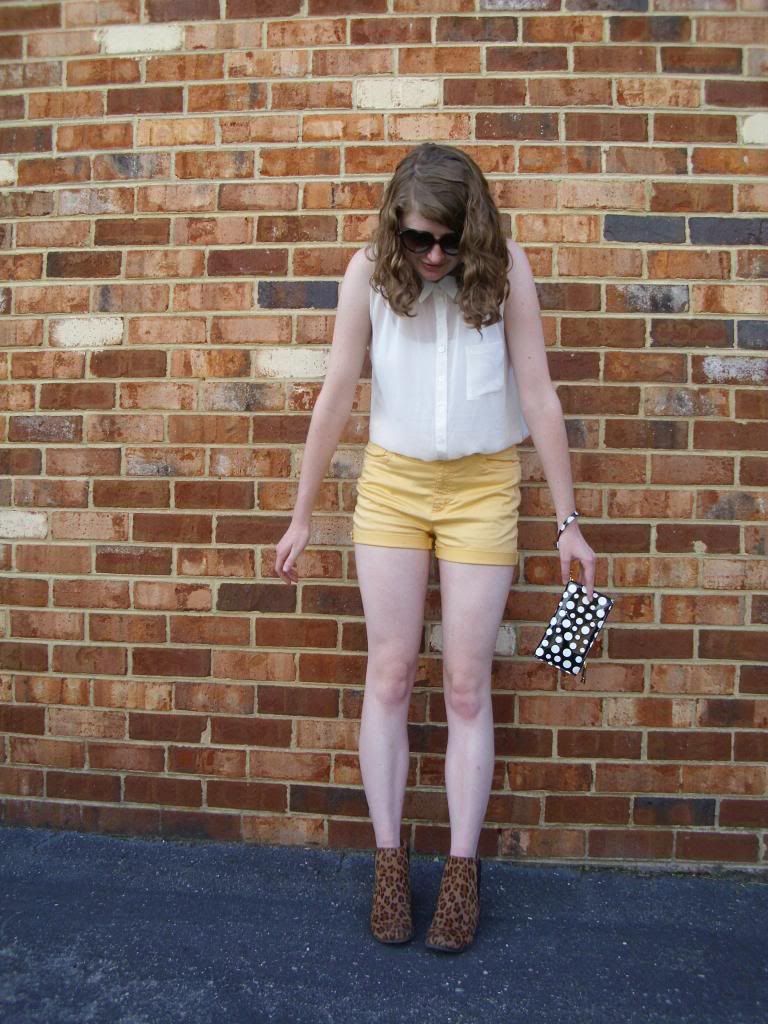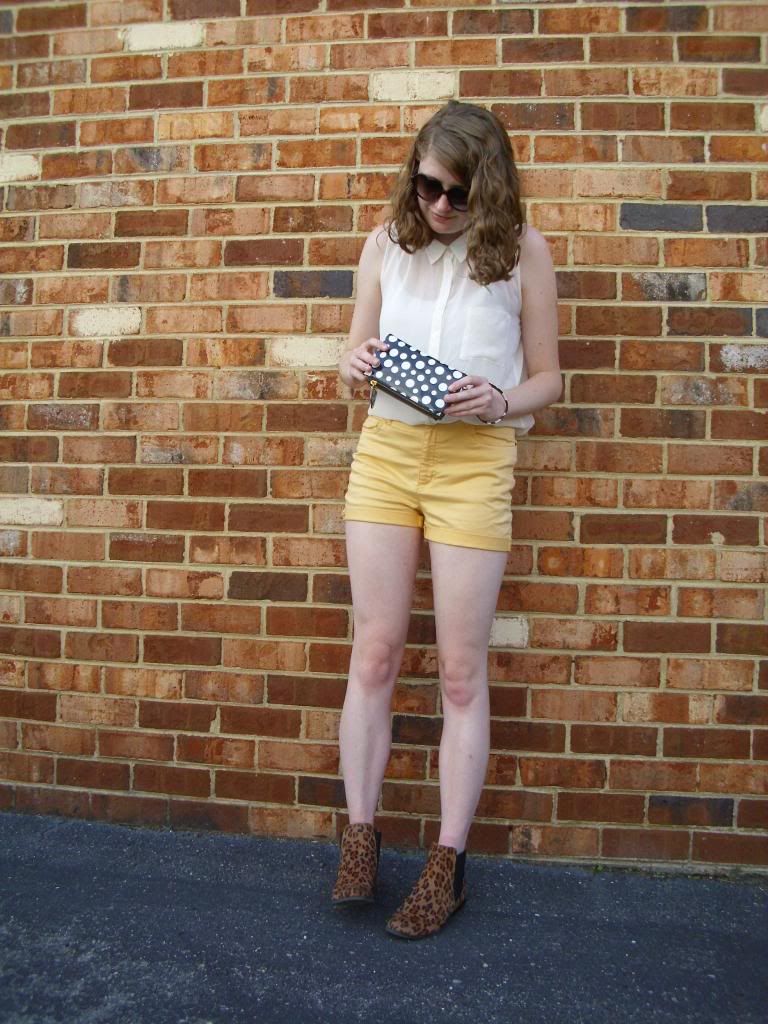 Hello! I know that it's been a while since I last posted but that is because I was gone Tuesday, Wednesday and Thursday for my PhilaU student orientation. Overall, the orientation was really enjoyable- I got to see a little more of the city, make a bunch of new friends and learn more about the school and academic program. Not to mention I got my schedule for first semester! No Friday classes- how lucky is that? Unfortunately, I did not take any photos at orientation so I don't have any to share with you guys.
Anyways, today's outfit is featured in the photos above. I began my look with these sunflower yellow shorts. These shorts are absolutely perfect for summer. Cuffed, studded and light weight- what more could I ask for in a pair of colored shorts? I paired the shorts with a sheer white blouse. Of course, I couldn't resist throwing a few patterned pieces into my look and donned leopard print boots and the most adorable polka dot wristlet. Black heart sunglasses pulled the look together.
I hope that you guys are enjoying your summer! Oh and the winner of my $35 Giant Vintage Sunglasses Credit is Jena Douglass! Check your email for a notification from me about the giveaway. Congrats!
Yellow shorts: Vintage
Sheer white blouse: JCP
Leopard boots: Target
Heart sunglasses: c/o
Giant Vintage Sunglasses
Polka dot wristlet: Urban Outfitters
***Also, one last final plea to follow me on
Bloglovin
' or subscribe via email. Beginning July 1st, there will be no more GFC so if you would like to continue receiving updates when I post, you should follow me in another manner besides with GFC. It's kind of sad- I will go from having 570+ followers with GFC to less than 200 followers with Bloglovin'. Oh Google, why do you do this to me?!