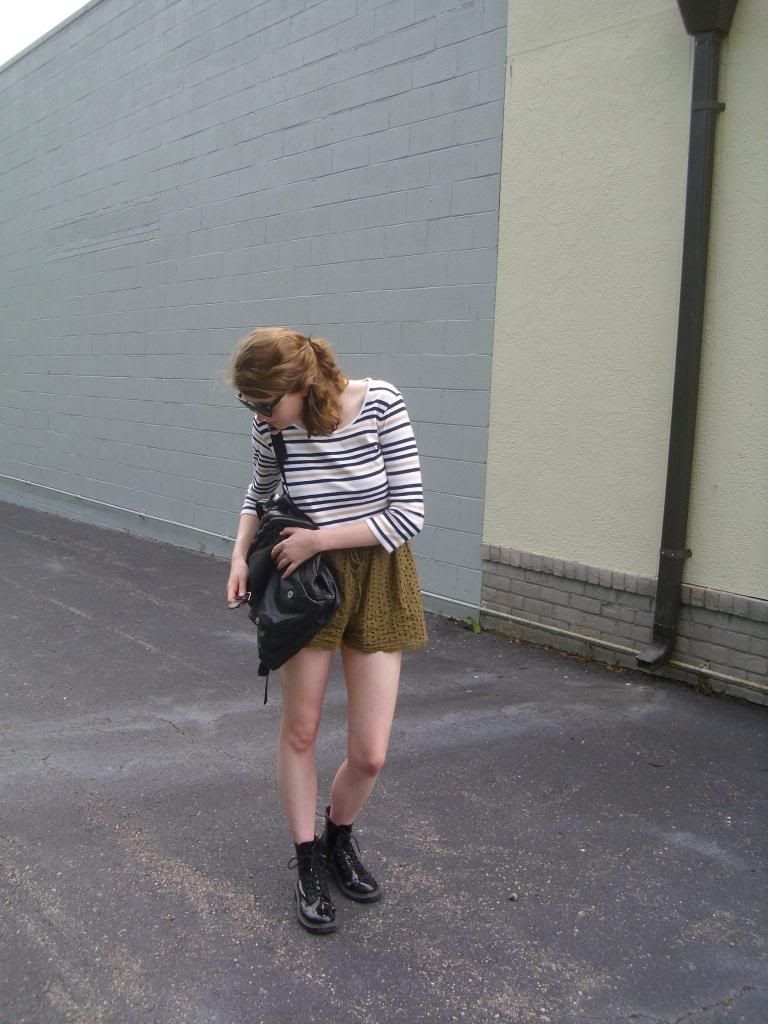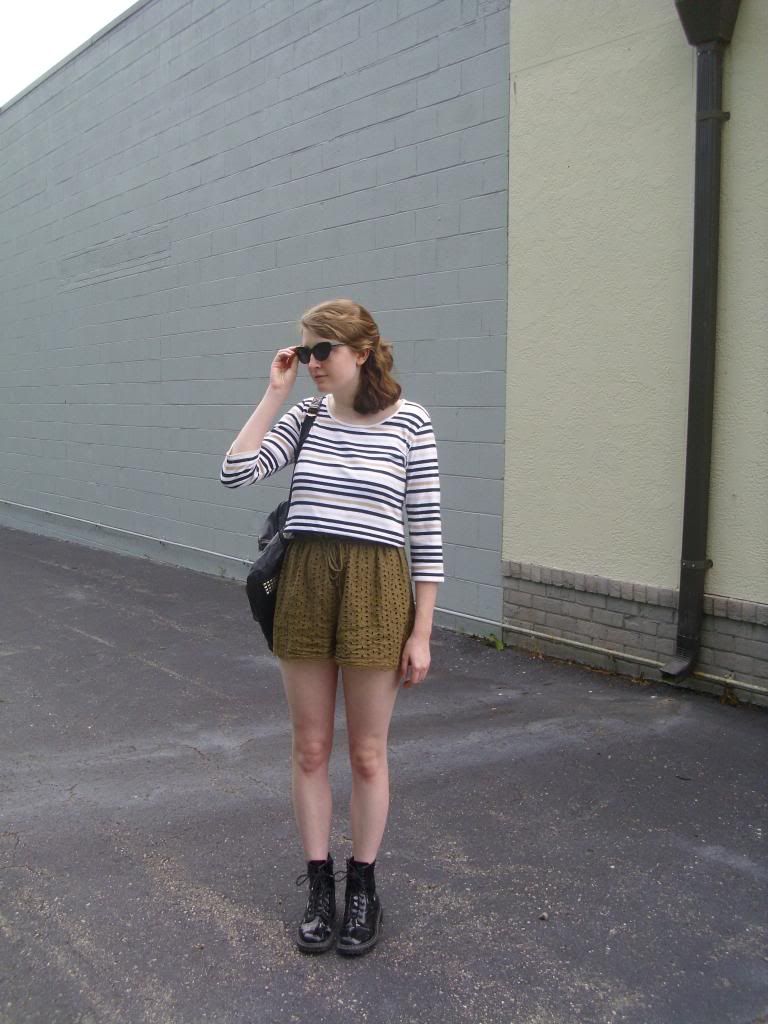 Hello! As summer begins to dawn upon us, I start to ask myself what my style will be like this summer. Last summer, my summer uniform consisted of
airy pastel pieces, flower crowns and heart sunglasses
. The summer before,
lightweight dresses and fun colors
composed my summer attire. This summer,
simplicity
will dominate.
Stripes and neutral colors
will be my go-to styles.
That
minimalist mind set
presents itself in my look today. I styled my look around this
olive green romper
. This romper has saved me time and time again when I cannot figure out what to wear. You can see how I have previously styled it
here
,
here
,
here
and
here.
Why is this romper one of my favorite pieces in my wardrobe? It is a
great piece for layering
and if you know me, you know I have a slight obsession with layering.
Today, I layered a
striped shirt
over the romper. Stripes are the
epitome of style
and I cannot resist the urge to wear stripes over and over again this season.
A black backpack, cat eye sunglasses and combat boots
perfected the look.