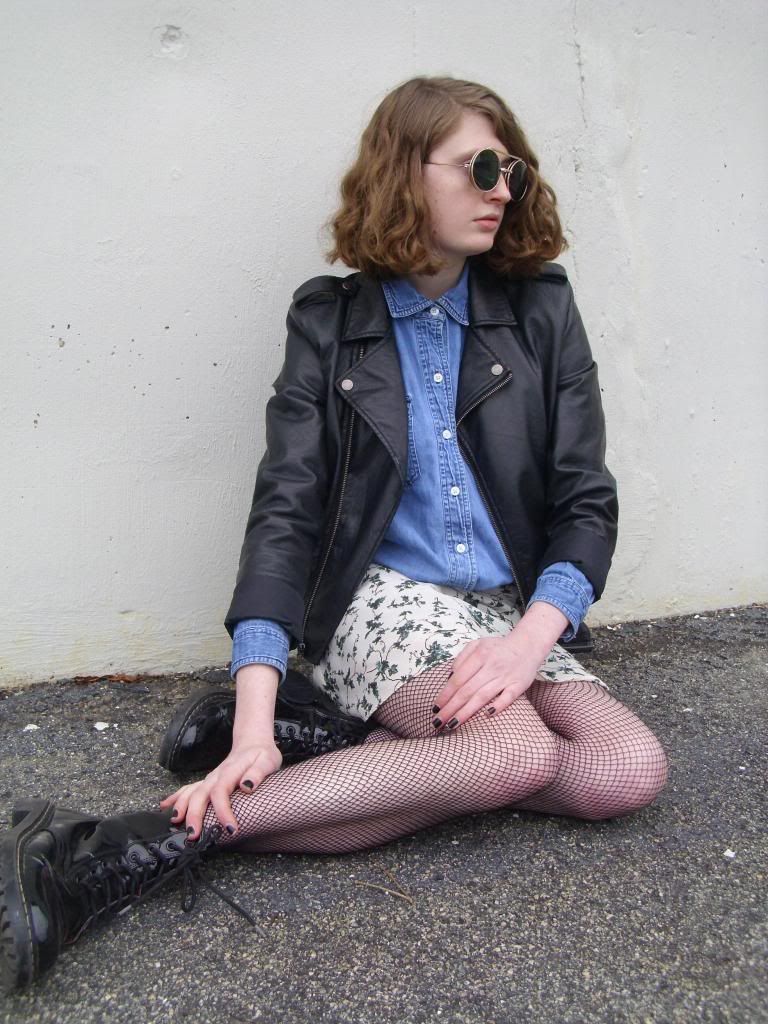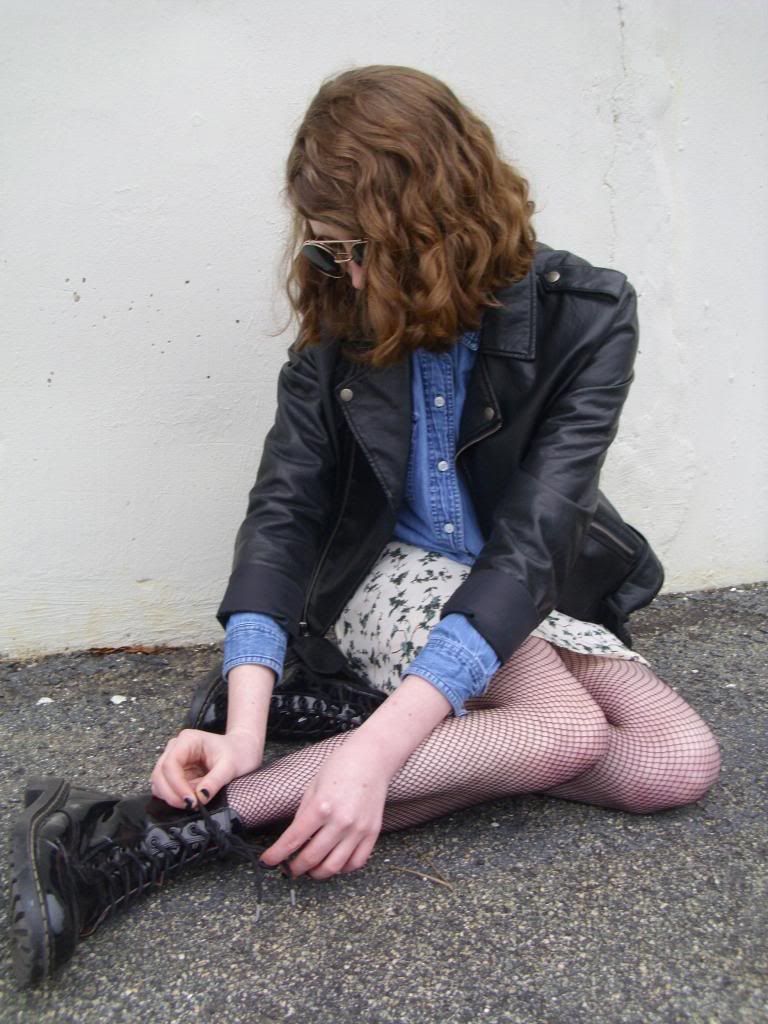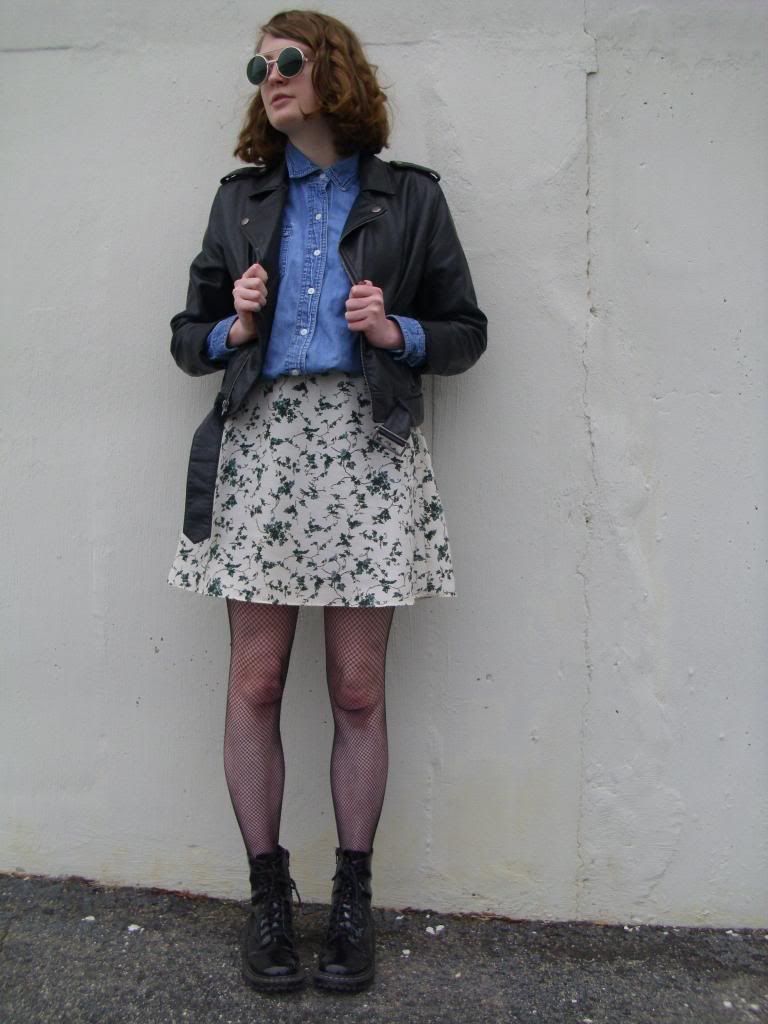 Hello! Thank gosh it's Friday! I was loaded down this week with projects and work galore. Now that it is the weekend, I can finally take a break and who knows? Maybe grab a slice of pizza or a blizzard from DQ.
Today I chose to style
my absolute favorite dress
. I've blogged about it before but I just cannot get over this dress. The best thing about this dress would have to be the
versatile, ivy leaf print
. Honestly, there are just so many different colors and styles of clothing that can be paired with it. Want to see ways that I've styled this dress in the past? Check out my
"3 Different Ways to Wear a Patterned Dress"
post
here.
Layering enables me to wear this dress an infinite number of times without repeating an outfit. For this look, I layered on a denim button down over the dress. Originally I was planning on wearing the denim top loose over my dress but decided to belt it for a more polished look. On top of the denim blouse, I threw on my faux leather jacket. What can I say? I simply cannot resist this jacket.
To keep the look from being boring, I added a
pair of fishnet tights, combat boots and great round sunglasses
that I received to style/wear on my blog from
Giant Vintage Sunglasses
. These green sunglasses are so much fun! You can find a similar style
HERE.
Ivy dress: Urban Outfitters
Fishnet stockings: Unknown
Denim blouse: Vintage (
similar
)
Faux leather jacket: Marshall's (
similar
)
Round sunglasses: c/o
Giant Vintage
Combat boots:
Target