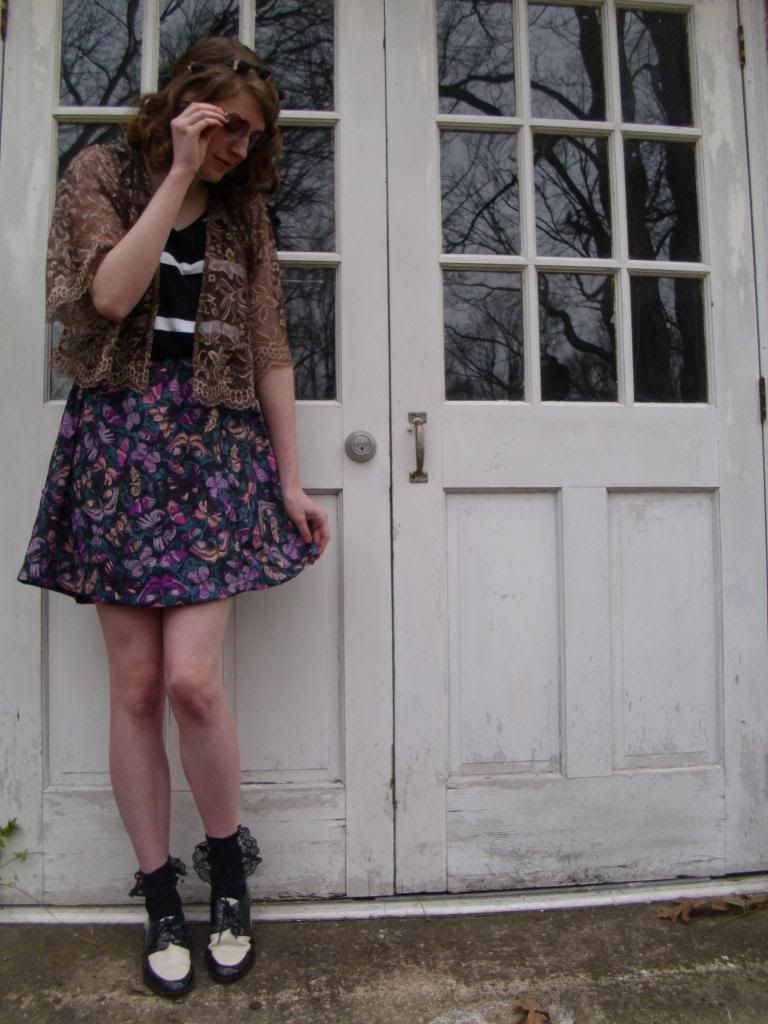 Hello! The weather today was perfect for
bare legs
so you can definitely believe that I took advantage of that! I began my look with this
stunning, butterfly skirt
. This butterfly print is a
great alternative to florals
. Florals are great and all but they are
definitely overdone
in the spring. It seems as though everywhere you look, florals are looking back at you. This butterfly print is a
fresh take on spring prints.
Next, I decided to go a little bit crazy with
prints and textures
as I added a
striped tank and a lace top.
I then accessorized with a
blackberry crown
and
purple heart sunglasses
. My feet were decked out in
lace-y socks
followed by
retro saddle shoes
.
I sure hope that this spring weather is here to stay!
Butterfly print skirt: DIY from an old H&M dress
Striped top: Talbots via a thrift shop
Lace top: Forever 21
Lace-y socks: JCP
Saddle shoes: Dolce Vita via Urban Outfitters
Heart sunglasses: c/o
Giant Vintage Sunglasses
Black berry headband: DIY