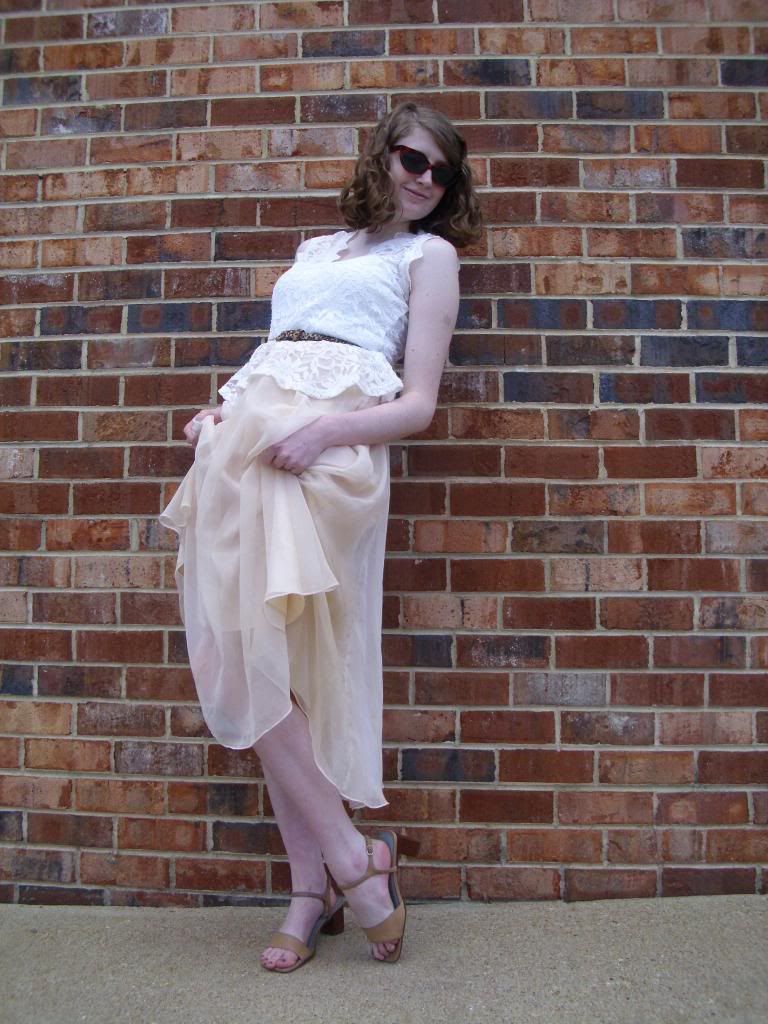 Hello! This
lace, peplum top
has been on repeat in my outfits throughout the past several weeks. A few weeks back, I redeemed 2400 of my "chic points" on
Chictopia
for this beauty of a shirt. This shirt can be found on
DIVA NY
here
for $28.
Peplum tops
have been trending for a while now and every time that I saw someone wearing one, I immediately wished that their peplum top was in my closet. However, I am extremely
thrifty
(*ahem* cheap) and did not want to dish over $20 for a trendy piece. So up until a few weeks ago, I went without the
peplum trend
in my wardrobe. How I did so, I have absolutely
no idea
because when I say that this top has been on repeat, I really mean that it has been on repeat. I find myself
constantly
grabbing for it when putting my outfits together.
Practically everything about this top impresses me. The
quality is superb, the fit is flawless
and
the versatility of the top is unbelievable
. I love the way that it defines and draws attention to my waist. For the look featured above, I chose to draw even more attention to my waist by donning a
leopard print belt
over the peplum top. Keeping with the
neutral color combination
, I slipped into one of my favorite skirts- a
cream-colored, vintage treasure
. I swear, I will never tire of this skirt. The
mid-calf length
and
movement
of the skirt/the way that my skirt is
swept away
by the breeze is all just
charming
.
My
heeled sandals
were also a
neutral tan color
. The heel on these sandals makes me feel so
glamorous
! To be honest, they kind of make me feel like I am at fashion week when really I'm just living life in the suburbs. And that is the best feeling in the world. It is my goal to attend several shows during fashion week while attending school at Philadelphia University next year and I absolutely cannot wait!
I hope that you guys have a
terrific weekend
!
Cream-colored skirt: Vintage (
similar
- on sale!)
Peplum lace top:
DIVA NY
via
Chictopia Rewards
Heeled sandals: Vintage (
similar
)
Leopard print belt: Vintage (
similar
- on sale!)
Sunglasses: c/o
Giant Vintage