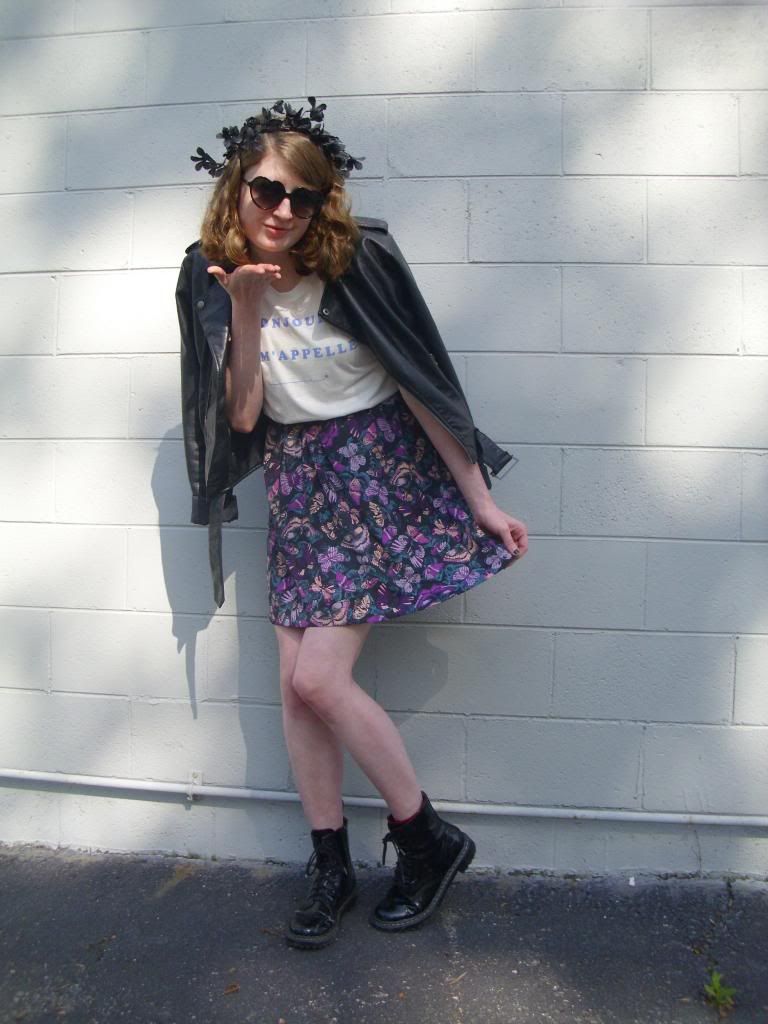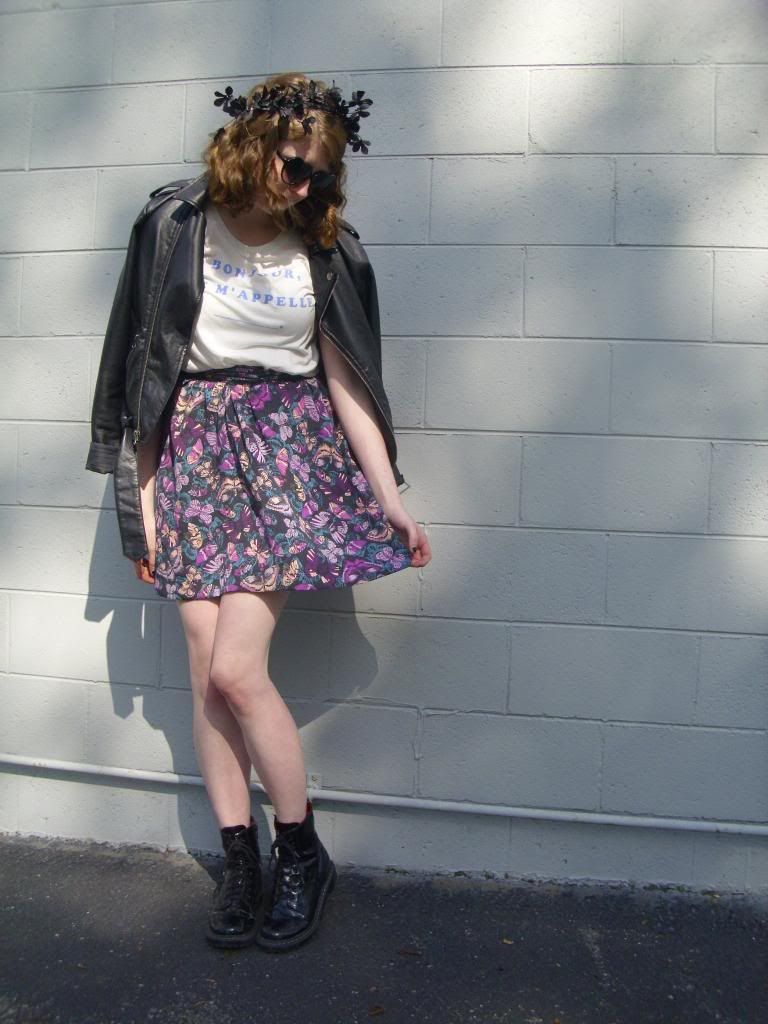 Hello! As
spring
progresses, I find myself continually reaching for this
butterfly print skirt
. The great thing about it is that there are so many
different ways to style it
. Today, I styled it with a
quirky tee shirt
. This tee shirt is another one of my
tried-and-true favorites
. It is emblazoned with the French phrase
"Bonjour. Je M'Appelle ___________"
in soft blue writing. This tee really played up the
vibrant colors
present in my skirt.
My look today also incorporated my latest
DIY flower crown
- a bold chain of
black flowers
. What I like so much about this crown is the
contrast
it creates. Flowers typically represent joy and vitality while black represents death and darkness. I found that it was particularly interesting to combine the two
opposing forces
to create an intriguing accessory. And of course, I like the
versatility
of this crown because black goes with virtually every piece in my wardrobe.
To
balance
out the black of my flower crown, I slipped into my
black, faux leather jacket, black heart sunglasses and black combat boots
. These black combat boots have been worn time and time again in the eight or so months that I have owned them. Unfortunately, they are becoming more and more
ragged
with each wear.
Scuff marks?
Check.
Rips?
Check.
Holes?
Almost. However, I'm going to continue to wear them throughout the rest of the spring and the summer. Hopefully, I will be able to afford to buy a real pair of
Doc Martens
in late July or August before I head off to Philadelphia. I have a feeling that they would be a
great investment
in my wardrobe. The real question would be what color to get.
Butterfly skirt: DIY from an H&M dress
"Bonjour" tee shirt: Forever 21
Black combat boots:
Target
Black faux leather jacket: Marshall's (
similar
)
Black flower crown: DIY
Black heart sunglasses: c/o
Giant Vintage