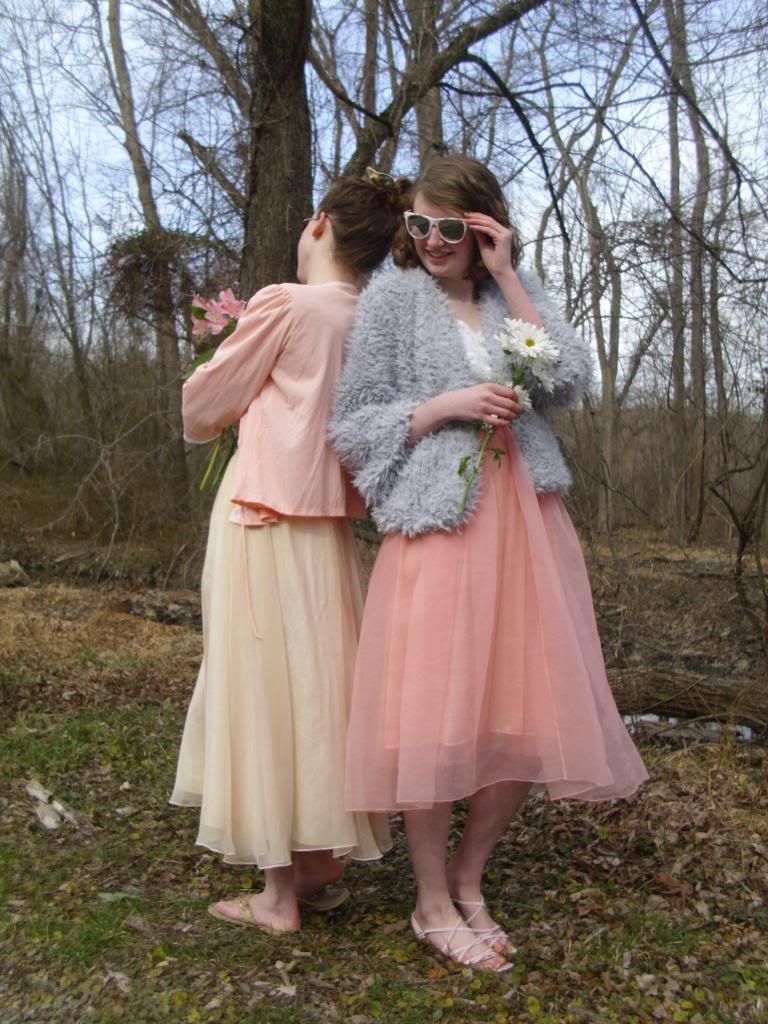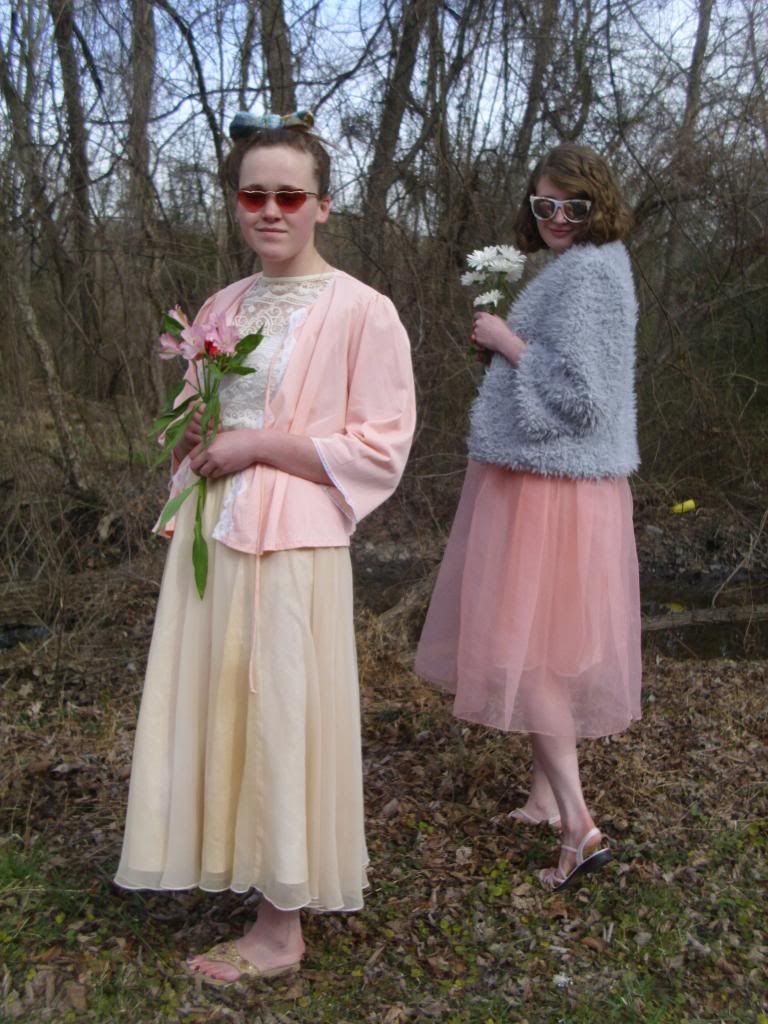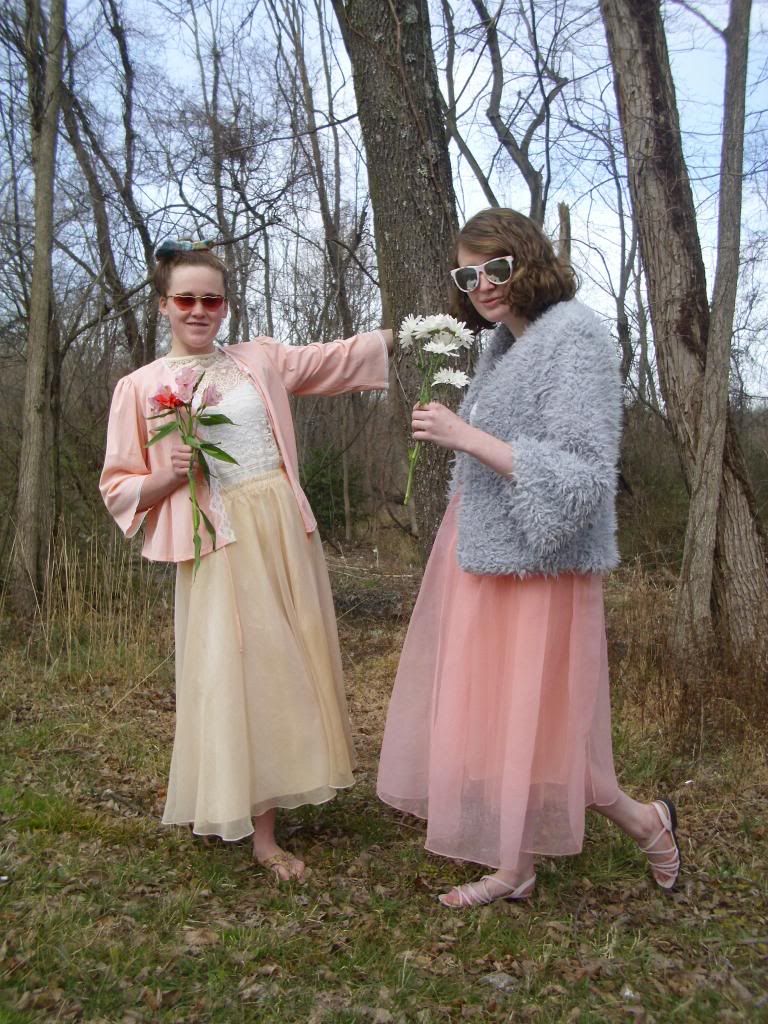 Hello! As you can probably infer from these photos, I have caught
spring fever
. Visions of
pastels, florals and sandals
dance in my head. I put a little
photo shoot
together with my
sister, Missi,
to display my
yearning for spring
.
My look began with this
blue-gray faux fur jacket
. This is the second item that I received from
Haute Juncture
and I must say that I love it. Why? Let me count down the top three reasons why this jacket is my latest obsession.
1. It is impossibly soft,
softer than any other piece that has ever resided in my wardrobe.
2. This jacket has the capability to add instant glamour to any look.
And who could say no to a little glamour every once in a while?
3. The quality of this jacket is superb.
If you've been following my blog for a while then you would know that I am a
huge fan of faux fur
. However, faux fur tends to get matted easily and depending on the quality of the faux fur, random bits of faux fur may fall off of the piece. Yes, that has actually happened to one of my faux fur jackets before. Well, this coat has none of the aforementioned problems. Talk about a
dream
come true.
I decided to go
pastel
with my look and added this
pink tutu skirt.
Oh la la!
I am currently obsessing over longer tutu skirts; they are just so
feminine and delicate
. Unfortunately, it is hard to find them so this is the only one in my closet at the moment. This spring, I plan on DIY-ing at least one more.
To add to the
ethereal feel
of this look, I layered a
white tank
under my
faux fur jacket
.
Light pink sandals
covered my feet. These
Giant Vintage pastel sunglasses
were the perfect, finishing touch to my look. I recently won them in a giveaway on
True Blue Abb
i; thanks, Abbi!
I also styled my sister's look in a similar manner (
both looks were inspired by spring pastels.
) I started her look off with a
cream colored skirt
which was topped with a
lace top and light pink jacket
. Fun
Giant Vintage heart sunglasses
, a
floral bow
and
neutral sandals
completed her look.
On me:
Faux fur jacket: c/o
Haute Juncture
Pink tutu skirt: Romwe
White top: Vintage (
similar
)
Pink sandals: Vintage
Sunglasses:
Giant Vintage
On Missi:
(all from my wardrobe)
Cream skirt: Vintage (
similar
)
Lace top: Vintage (
similar
)
Pink top: Vintage
Sunglasses: c/o
Giant Vintage